Hey guys,
I'm planning to purchase a few of these RadStickers and thought I'd see if any of the local Triad NC people might want in on a group buy.
The reason I'm offering only to the Triad area members is that I do not want to, and will not get involved in any kind of mailing or shipping issues. We've done this before with some parafin candles and all went well.
As you can see from this screen shot. prices are $5.00 each for five, down to $2.00 each for 50. I want four or five for myself. If anyone else wants in, just let me know how many you need. For this to really work we need to get an order for a total of 10, 25, or 50. I don't mind picking up a few extras to even out an order, but if we only gather an order of 15, I can't afford to eat the other 10, so let's try to get it as close as possible. PM's are fine, but it would be cool to track interest and numbers by posting directly to this thread. For anyone interested in doing their own purchase. The link is at the bottom.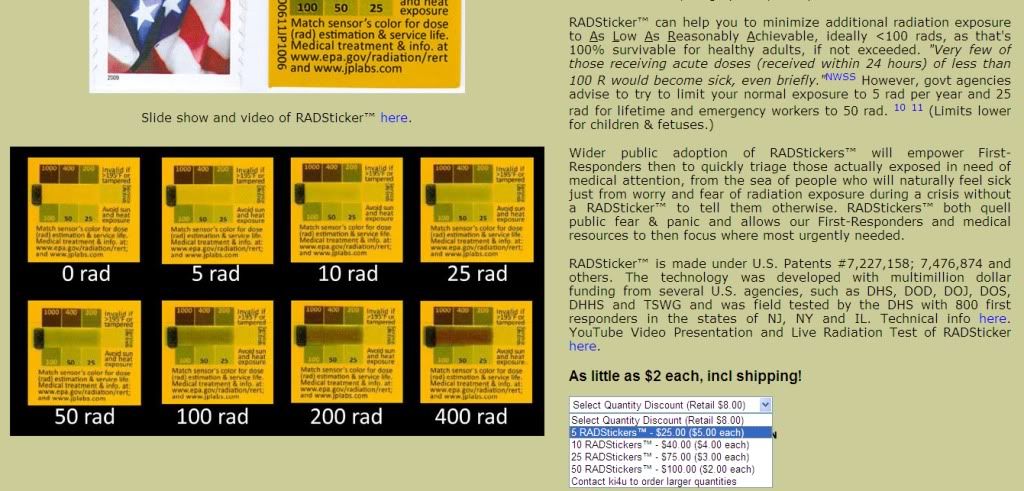 Update:::
I'll be ordering on Friday the 15th, so if anyone is interested let me know before then. Like the last time, I'll cover the initial cost of the entire order, and you pay cash when we meet for pickup.