Most of us realize that in these tight economic times, competition is stiff in the marketplace. To sell your product, you not only need competitive pricing, and a quality product, but most importantly... You need great marketing and a clear concise, discriptive packaging that let's everyone know what your product is and what it does....
That's why at the dollar store last night I couldn't resist buying the "Kitchen Thing"!!!!!
Not only is it "Upperfine made" but it's also from the "Classic Collection" so I knew this would be money well spent.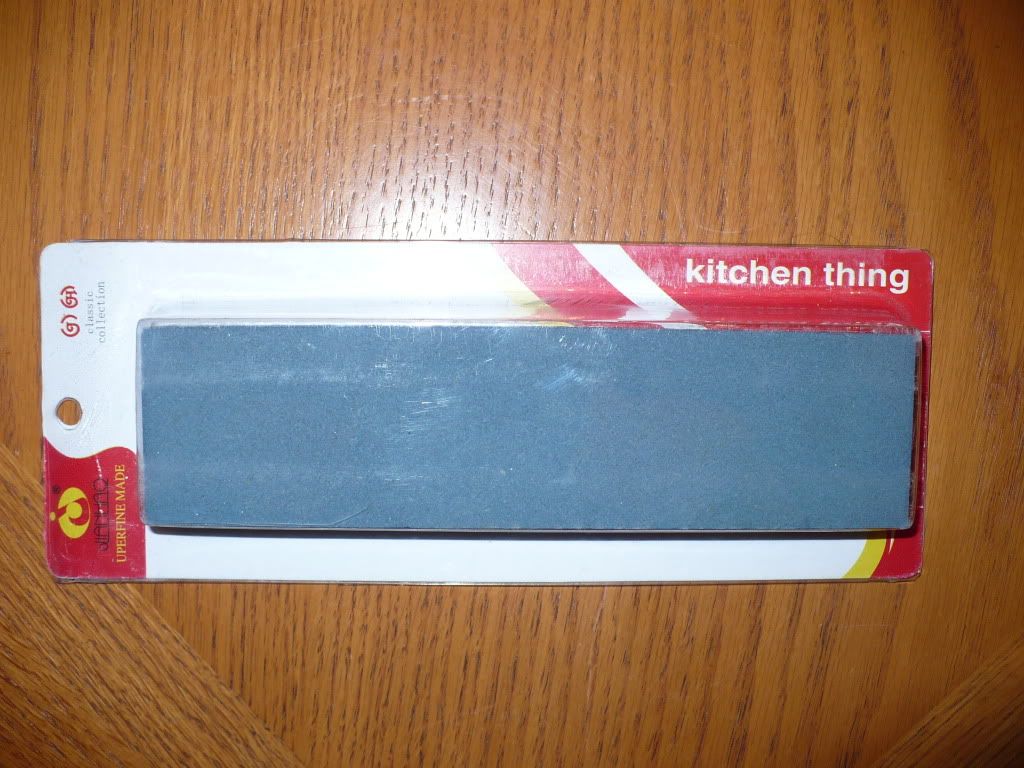 Now, to many, the "Kitchen Thing" may resemble a 10" honing stone, and they would be right, however calling the "Kitchen Thing" a simple honing stone would be an insult to the Upperfine craftsman who insured it's place in the "Classic Collection"
Get yours for a dollar today!!!:cool: