Ok folks! I get asked over and over in the forums, PM's, and emails for gear advice, info, what I use and prefer etc.
I've decided to finally reveal and go over some of my gear.
I have alot of gear in many different locations so this is going to be a little tough but I'm going to work with what I have here which is probably less an 1/3 of my gear. Yes I'm a certified GEAR WHORE, and wouldn't go to meetings for it even if they had them ;)
Please don't hold any of my gear against me!
I will post pics first then go back through and edit in any makes and models and info I think you might want etc.
Feel free to comment or ask questions etc
Note: You'll see a wide variety of gear. Some I use daily, some Is specifically for leisure camping & hiking, some for Ditch Kit, GHB, BOB, INCH, and some I just thought was plain cool :)
Some of my packs below: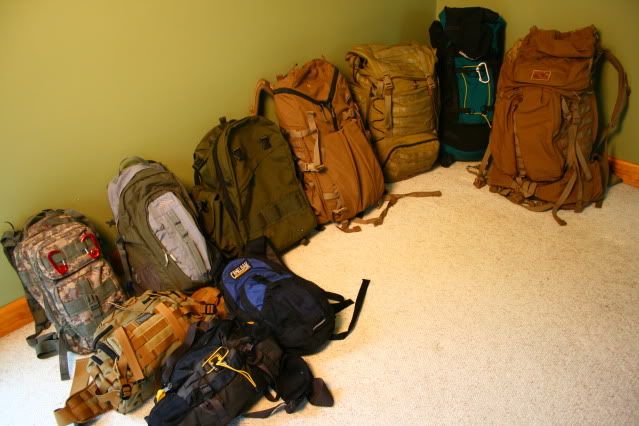 Left to right:
-Make: No name Purpose: Medical
-Make: Kelty Redtail Purpose: Day Hikes
-Make: Blackhawk Purpose: misc
-Make: Mystery Ranch - Bighorn Purpose: BOB
VOLUME: 3000 cu-in (49.2l)
WEIGHT: 5 lbs 13 oz (2.6kg)
DIMENSIONS: 22"x12"x8.5" (56cm x 31cm x 22cm)
-Make: Blackwater 3day Purpose: BOB
Dimensions: Main pack compartment: 16" W x 8" D x 20" H (2560 cubic inches). Two outer side pockets: 16" W x 1.5" D x 12" H (288 cubic inches each).
-Make: OLD Mountainsmith Purpose: Climbing/Rapelling
-Make: Mystery Ranch Kodiak Purpose: INCH
-VOLUME: 7000 cu-in (115l)
WEIGHT: 9 lbs 3 oz (4.2l)
DIMENSIONS: 28"x16.5"x10" (71cm x 42cm x 25cm)
Down Below:
Maxpedition sabercat
Mountain smith waist pack
Camelbak Blowfish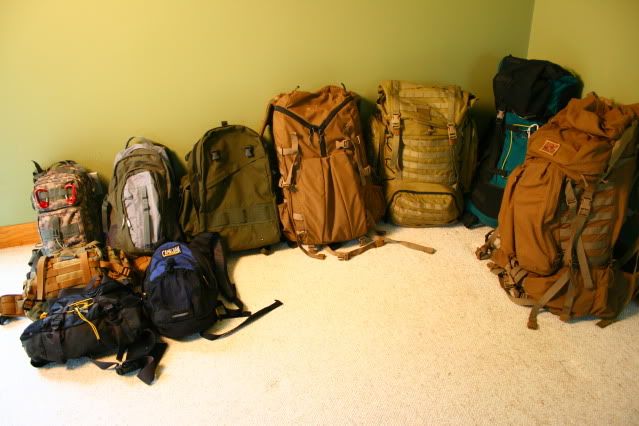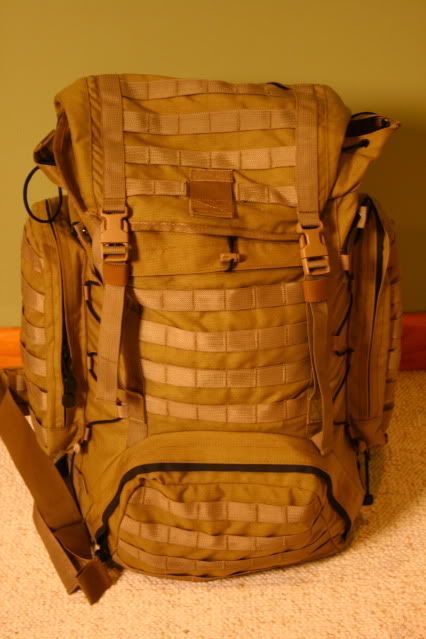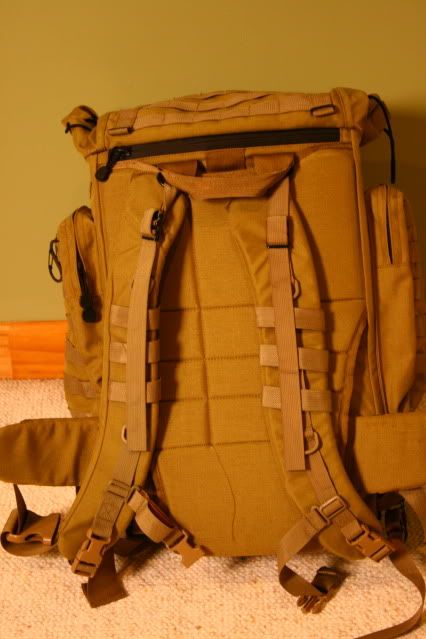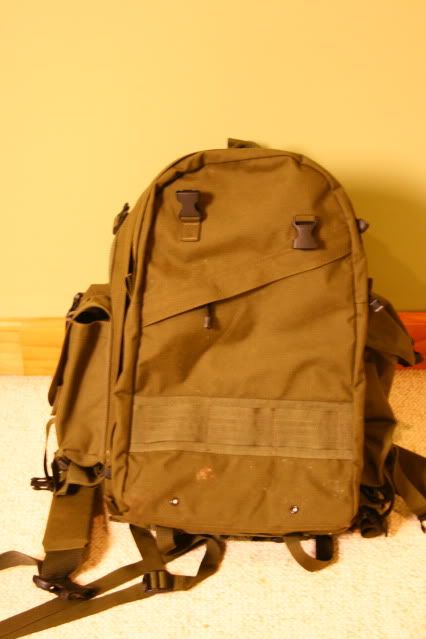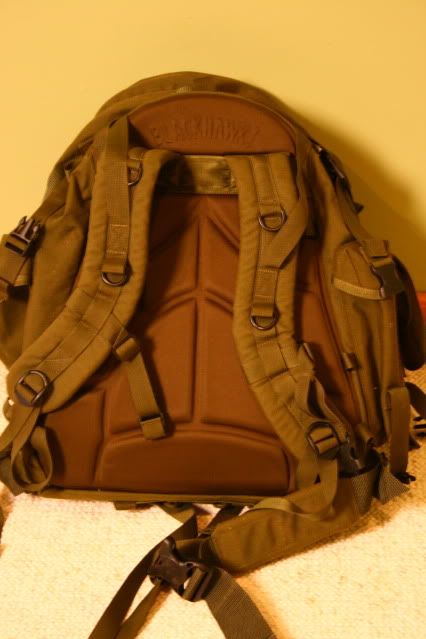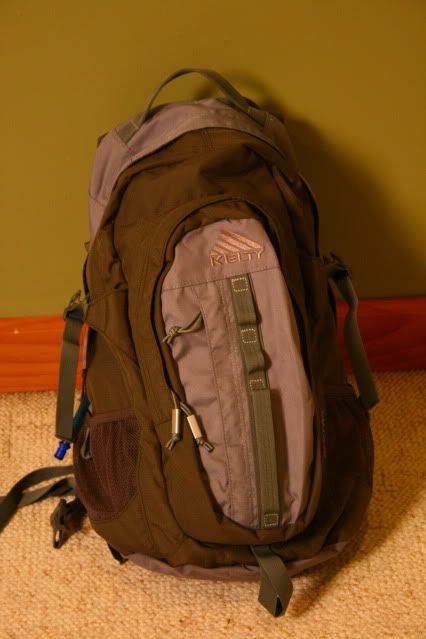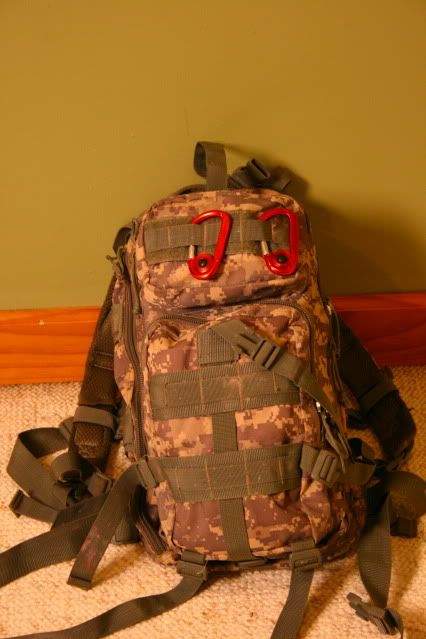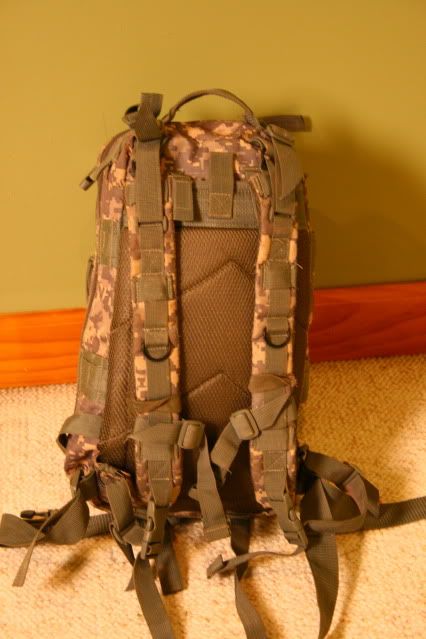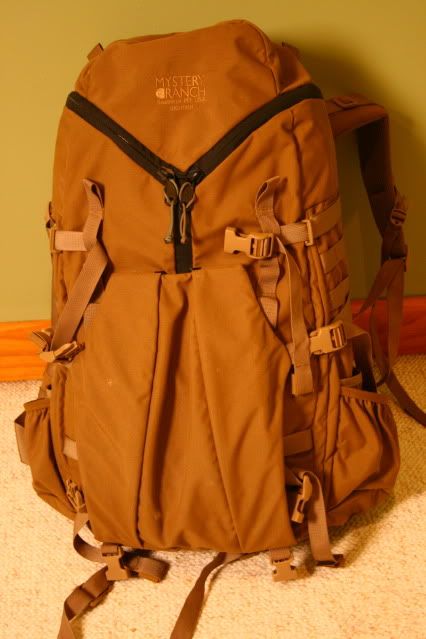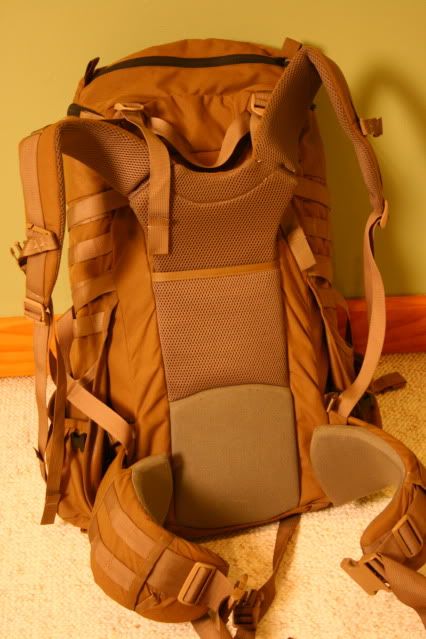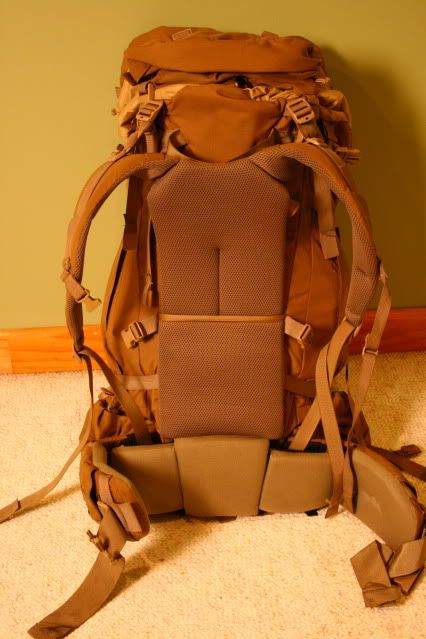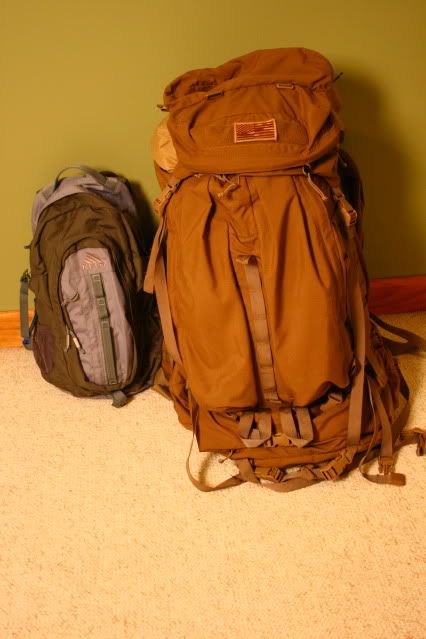 Sleep Systems
Warm weather: Big Agnes Lost Dog Sleeping Bag: 50 Degree Synthetic
Cold Weather: Big Agnes Summit Park 15 Degree Bag
Additional Bag pictured:Snugpak Softie 3 Merlin
Sleeping Pads: EXPED SYNMAT 9 PUMP DLX, Ridgerest, Thermarest Explorer
Kifaru G2 Woobie
For more details see:
Diesel's Sleep Systems Thread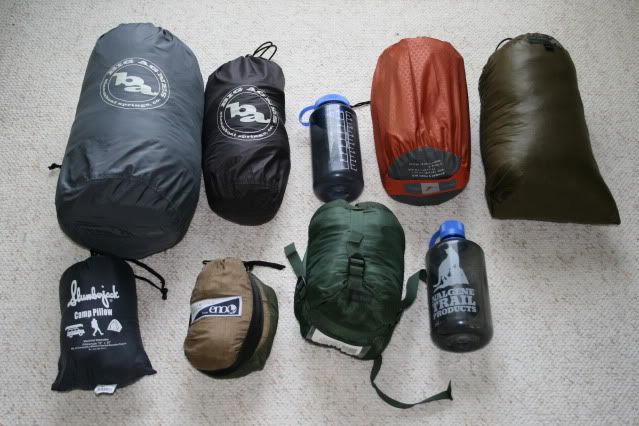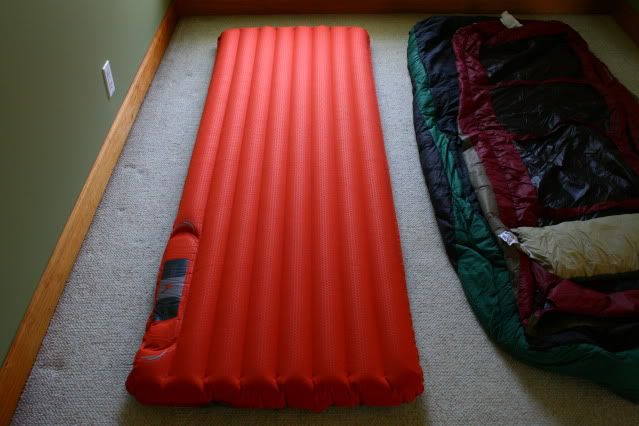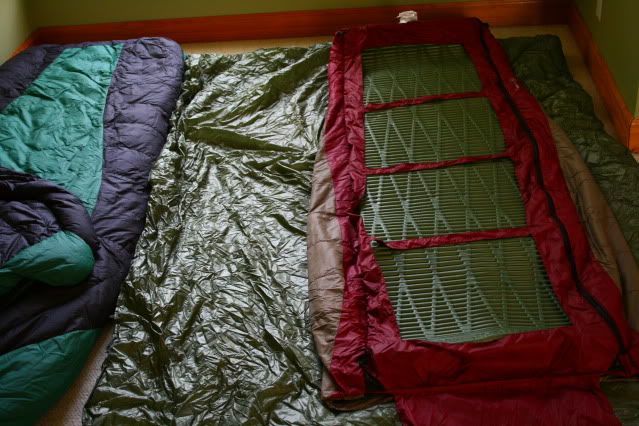 ENO Single nest & Double Nest with insect shield