NL Woodland Camo. The main compartment is 3400 cu in and each of the detachable side pockets is 600 cu in. It has a compartment for a water bladder. My wife is 5'6" & I am 6'1". The packs are adjustable for different length torsos. Once adjusted it was comfortable for both of us. I see a lot of gear lists that recommend a day pack in addition to the main pack. The two side pockets zip together and form a day pack. I would highly recommend this pack to anyone in the market for a new one.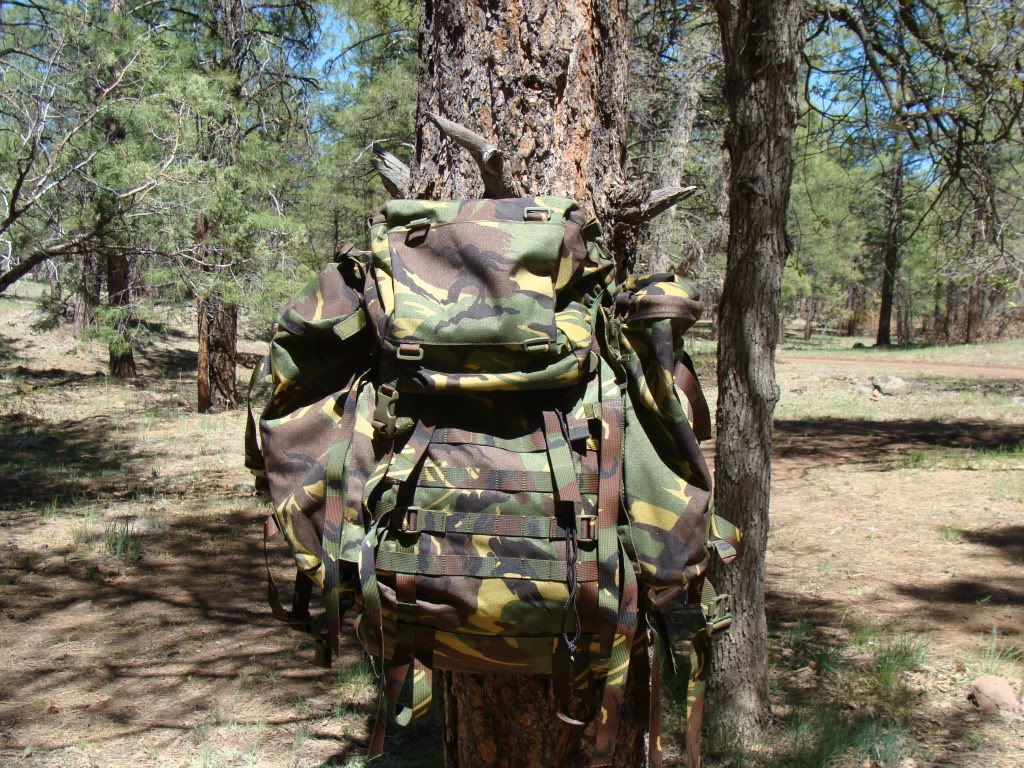 Side pockets on.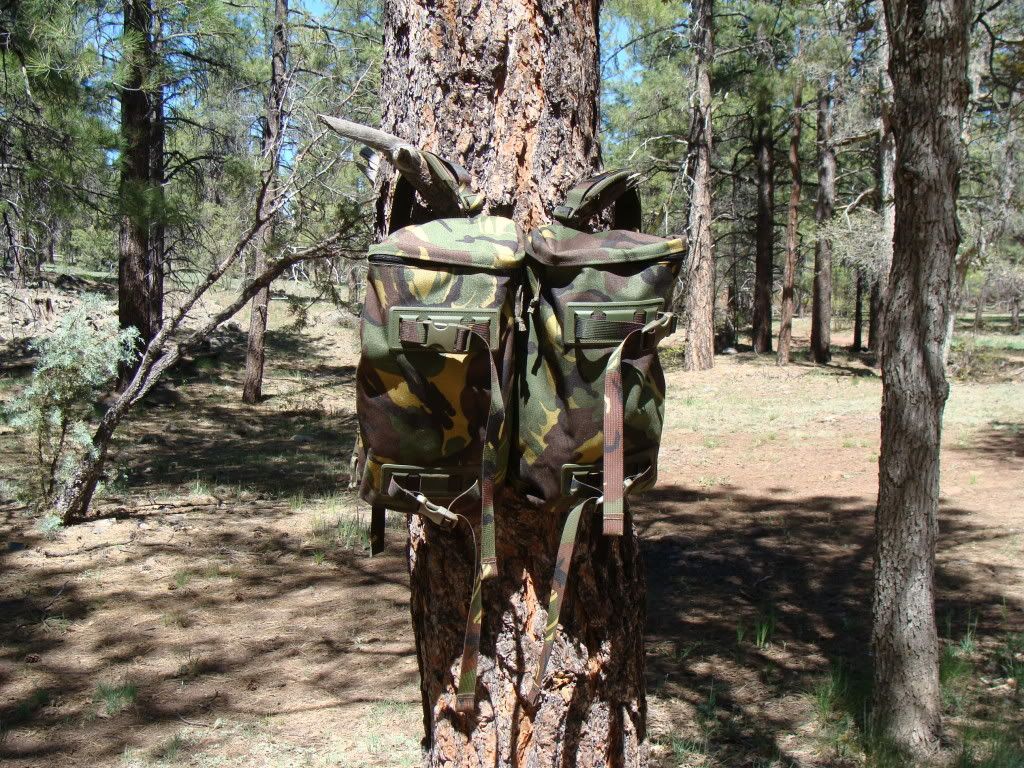 Side pockets zipped together to form a day pack.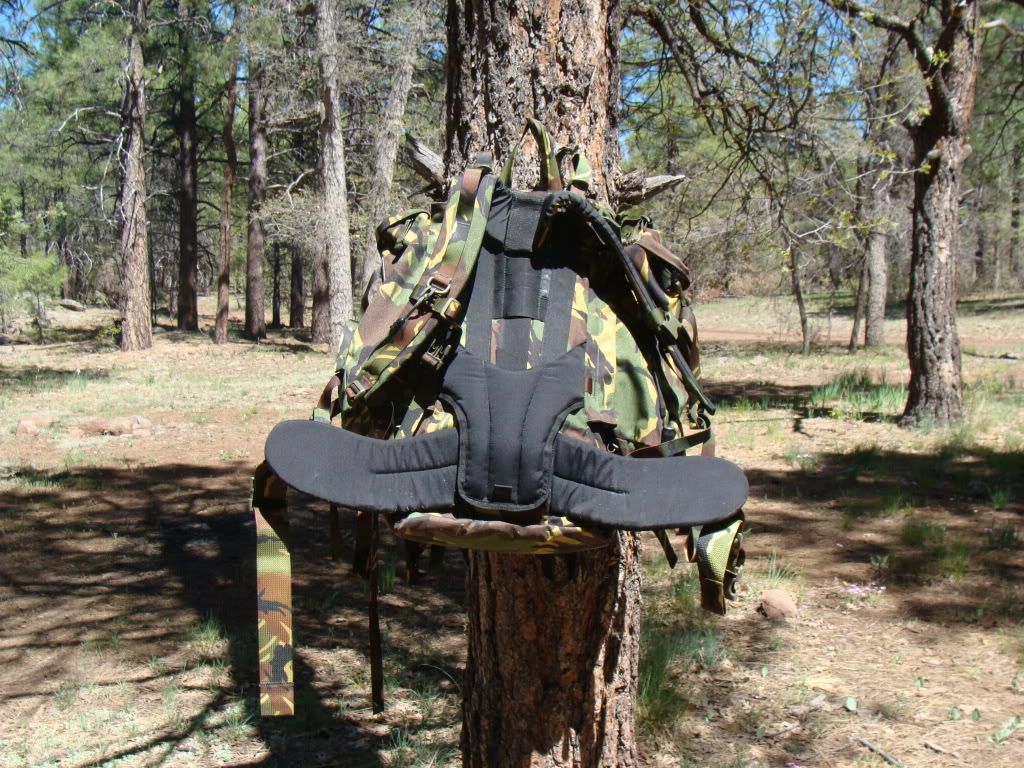 Straps and hip belt.