I got new to me surplus packs and belts.
This pack had a really small belt in it. I had to change it to fit me.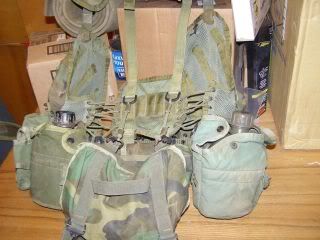 They had all the pouches tied to the belt with para cord. Do these black clips have a tendency to come off?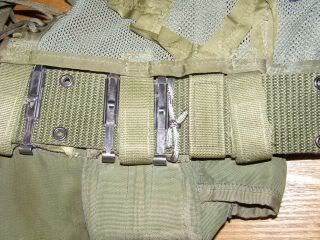 I also noticed that the clips themselves have a ring at the top and bottom that I could tie to and keep them from popping opened. I haven't done anything yet till I hear from some of you. I thought that the soldier tied the pouches to the belt just in case the clips come off or break, but wasn't sure. I'd think it would be easier to just tie the clips to keep them from opening. What do you guys think?