This is my Primbag and contents
This is a kit that predominately lives in the bottom of my hydration pack, used for day hikes. It's sole purpose is to provide emergency tools needed for survival and/or rescue in case I became lost or injured and had to make do on my own for a day or two in the woods. Please bear in mind that I put this together to be small and light. I feel that this kit would stand on it's own in the direst of situations but would, in most cases be accomanied by other items in my hydration pack.
Those other items include Maps of area, compass, and Katadyn filter, 3 liters of water, as well as granola bars and assorted snacks.
On with the show.
The bag is a General purpose Molle pouch made by Condor, and has a dual zippered top.
The knife is one that I'll probably eventually replace, but is an acceptable choice for this application. Its a full tang stainless steel, with a 20' parracord lanyard. It stays attached to the outside of the bag, via the molle straps.
Inside the bag there is:
1 First Aid Kit with various bandages, tweezers, antibacterial gels, tape, jetscream whistle, and an LED flashlight attached to the zipper.
1 Fiskars folding saw (lighter, smaller, and IMO more versatile than a hatchet or small axe)
1 Stainless steel cup with a water proof match container attached via a paracord lanyard. The match container contains, matches, one cotton ball and has a few feet of duct tape wrapped around it.
Sorry for the crappy pic.
Inside the SS cup is the following:
I pill bottle (green) with mini-lighter, magnesium fire starter, and some dryer lint.
1 cheap Coleman poncho
1 cheap emergency blanket (good for reflective heat inside a shelter, google Cody Lundin, for more info on this technique)
2 clear trash bags
1 ziplock bag with 3 coffee filters and a few yards of toilet paper.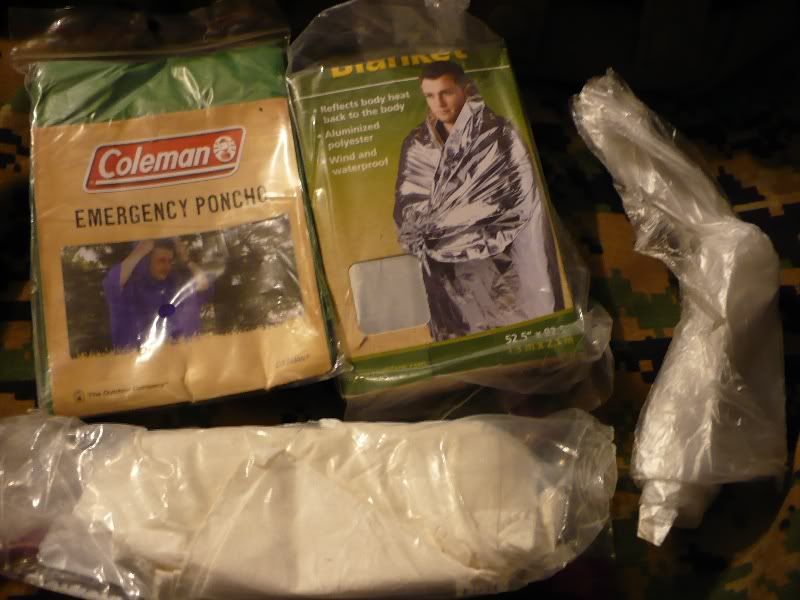 A few feet of multipurpose/snare wire
20' of 550 paracord
3 Gigs made from hachsaw blades (only one picture)
1 package of 5 fish hooks and 50' of 8lb test line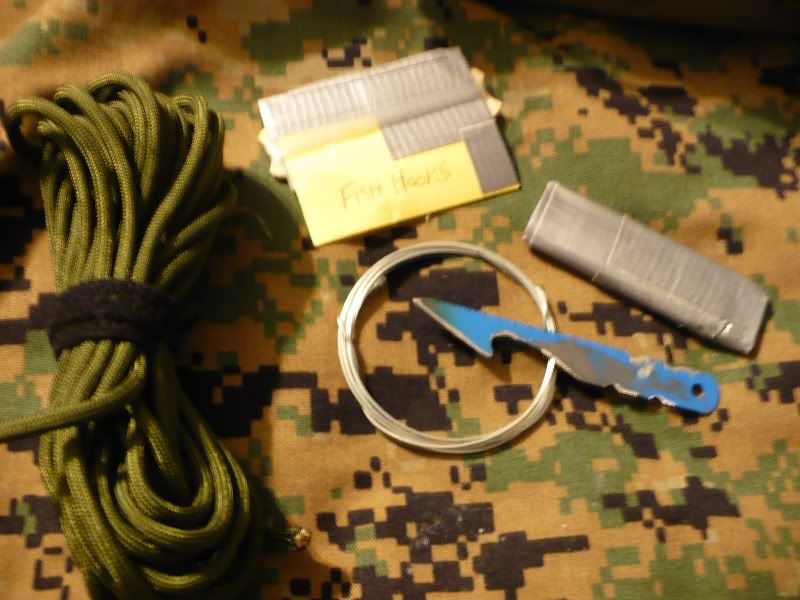 1 starflash signal mirror.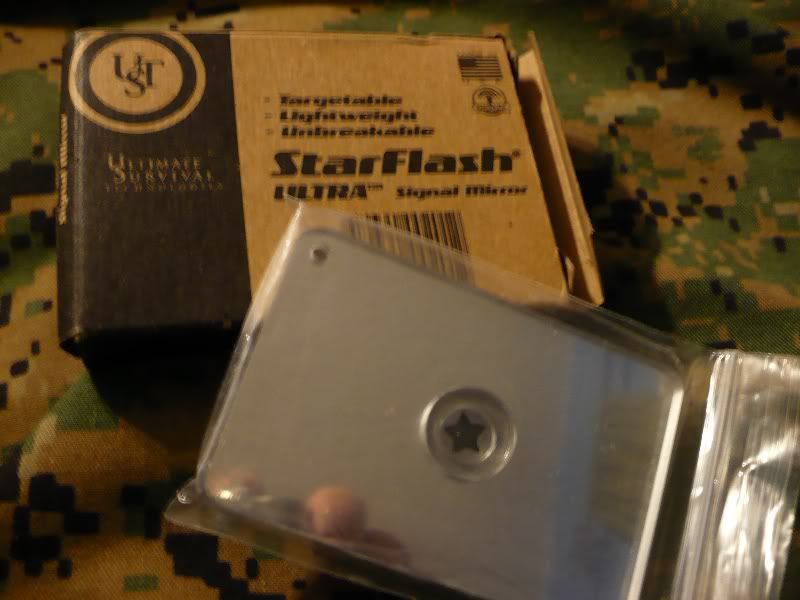 Well... That's it. I plan to maybe add some water purification tabs, just in case I get separated from my Katadyne... Probably add a small button compass as well.
Thoughts and comments welcome.