Hey guys,
Just thought I'd post up my "Every Day Carry" bag and it's contents. Of course everyones idea of the perfect EDC will be different, but I've been using this setup for a while now, and I think I've worked out most of the bugs, and whittled it down to something that works well for me and my needs in my AO.
Questions, comments, and suggestions are always welcome... And better yet, post up your own bag and let us know what you carry and why.
Anyway, here it is. The bag is a UTG, which is a Chinese knock off of the Maxpedition.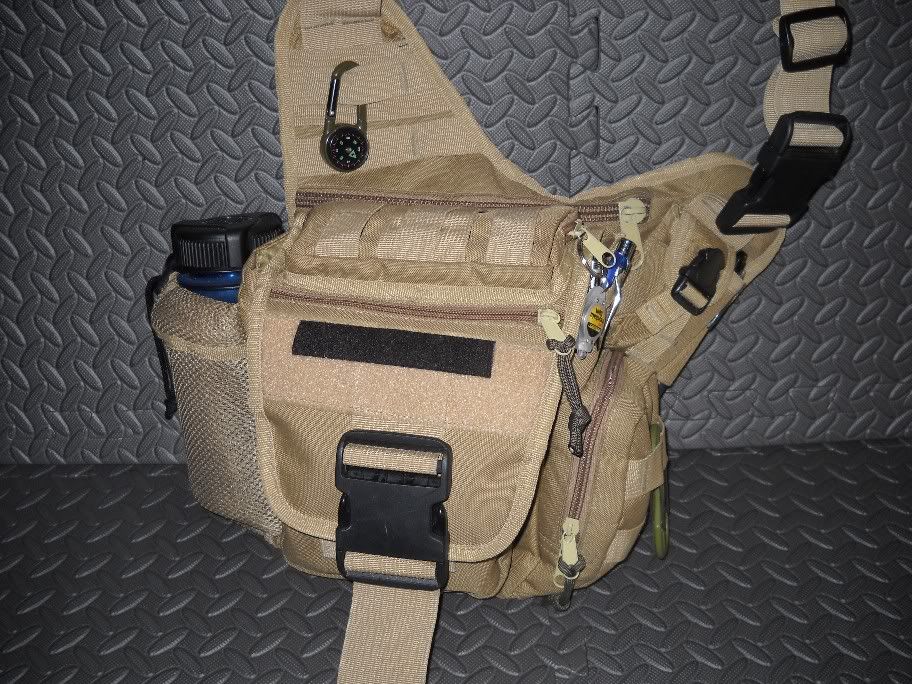 Mini LED flashlight is attached to the top pocket zipper. Small compass/thermometer combo attached to molle webbing.
Top zippered pocket contents:
Ziplock bags
2x 4GB thumbdrives with various survival/gardening/weapons info
Mech Pencil and a pen
The outer zippered pocket under the main buckle:
LED flashlight
10x25 Monocular
Gerber Multitool
6' 550 paracord
Bic Mini lighter
Small spool of safety wire (not pictured)
3 large paper clips (Not pictured)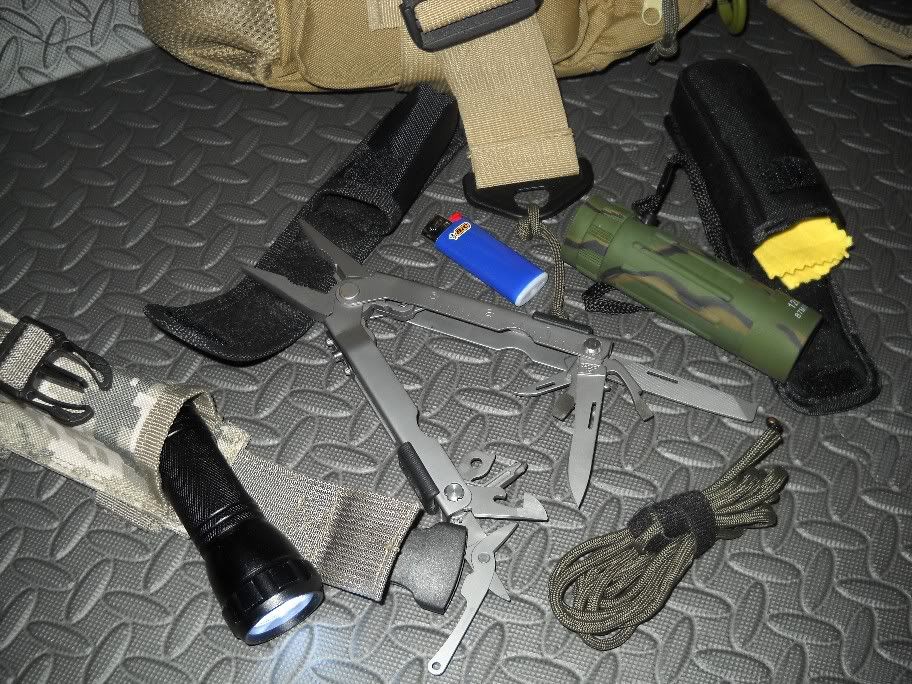 Outer open pouch:
Small lock blade
Retractable diamond stone sharpener
Pen
Sharpie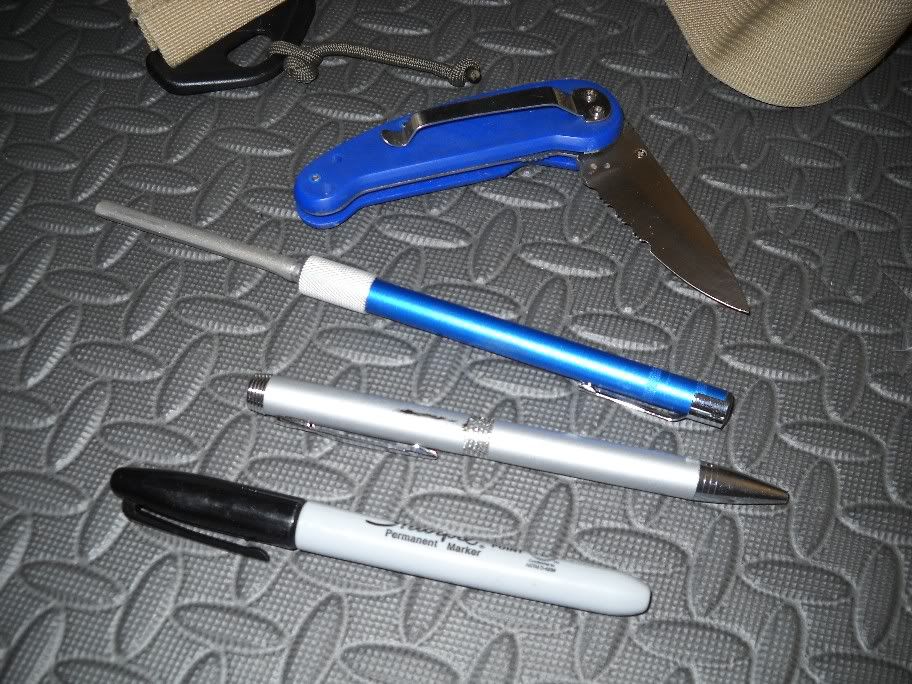 Side Zippered Pocket:
First Aid pouch
Small calendar
Contents of First Aid pouch:
Assorted Band-aids
Individual packets of anti-biotic ointment (Neosporin type)
Individual packets of Hydrocortisone (anti-itch)
Burn Gel
individual packets of Ibuprofin
Alcohol swabs
ant-acids
Pink Bismuth tablets
Small spool of Med tape
Tweezers
Bic Mini lighter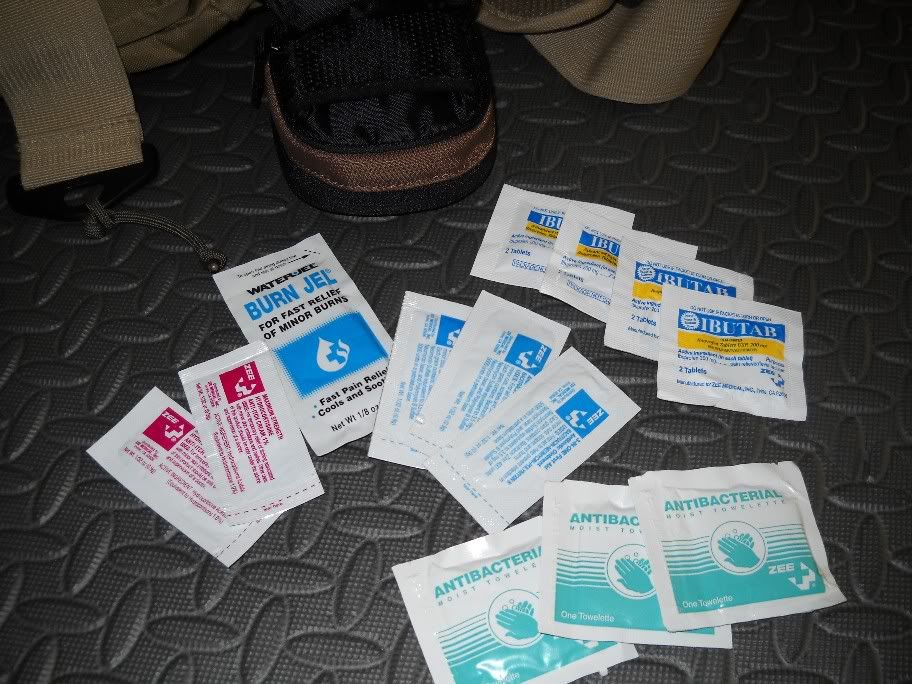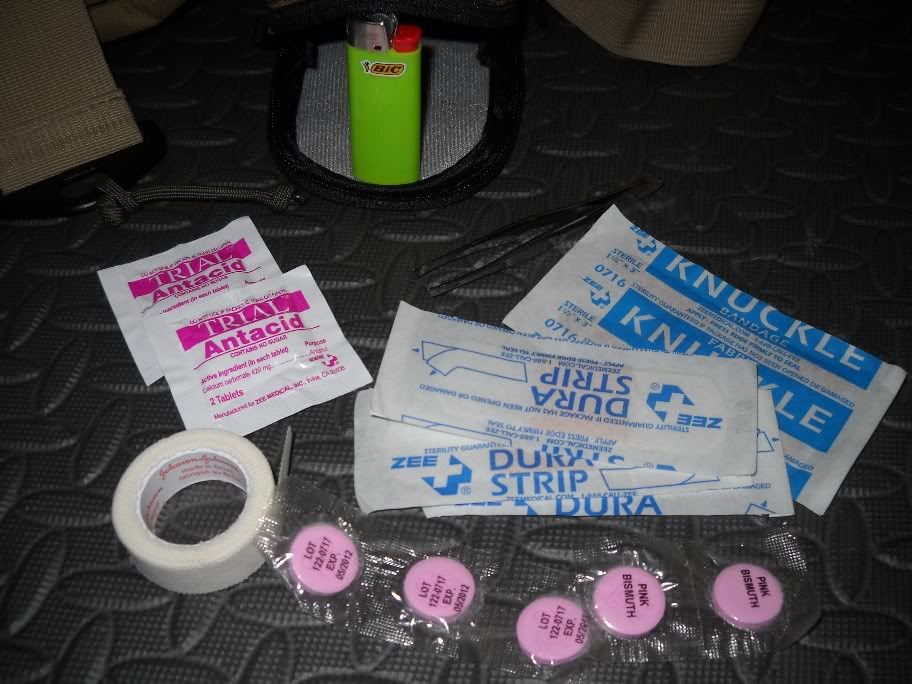 Main Pouch:
Granols bars
New Testament
Gum
And usually whatever lunch I pack that day.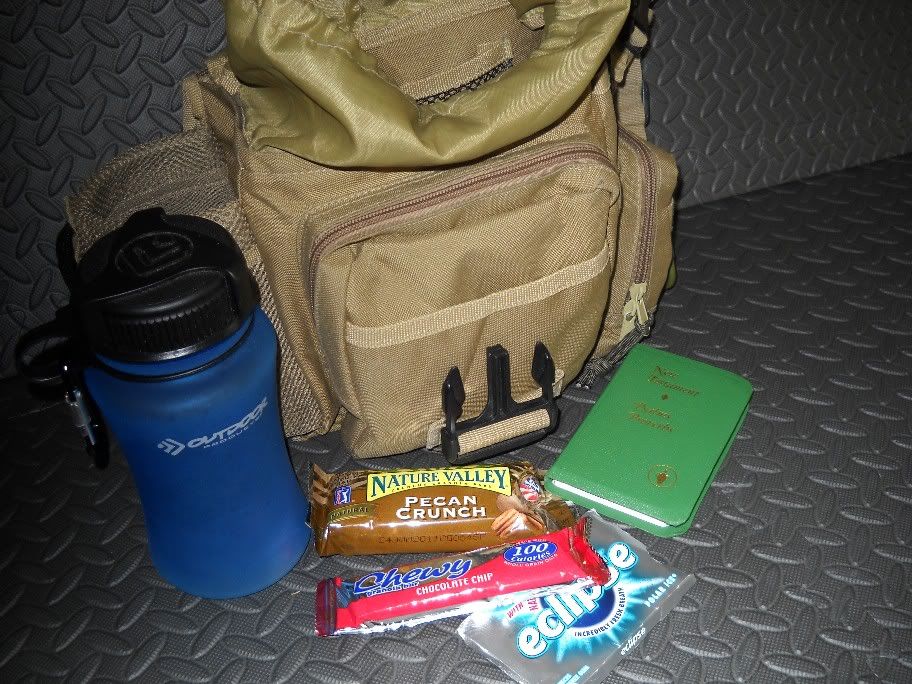 Concealed Carry Pocket:
Phoenix Arms HP22
Extra Mag
(This is a cheap little firearm that is surprisingly accurate. If I were to ever lose the bag, I wouldn't fret too much over losing this Sub $130.00 pistol. My thought process is that this little guy should be enough to get me to the .45 which is always nearby)
Last but not least... A zip lock back with some TP in it.:cool: Because you just never know.:rolleyes:
This last shot is the stuff I always have on me, but not in the bag. Though not unusual, I still consider them to be needed tools.
G-Shock Solar watch
Gerber folder
Blackberry Curve dressed up in an OtterBox
Photon LED light on key chain.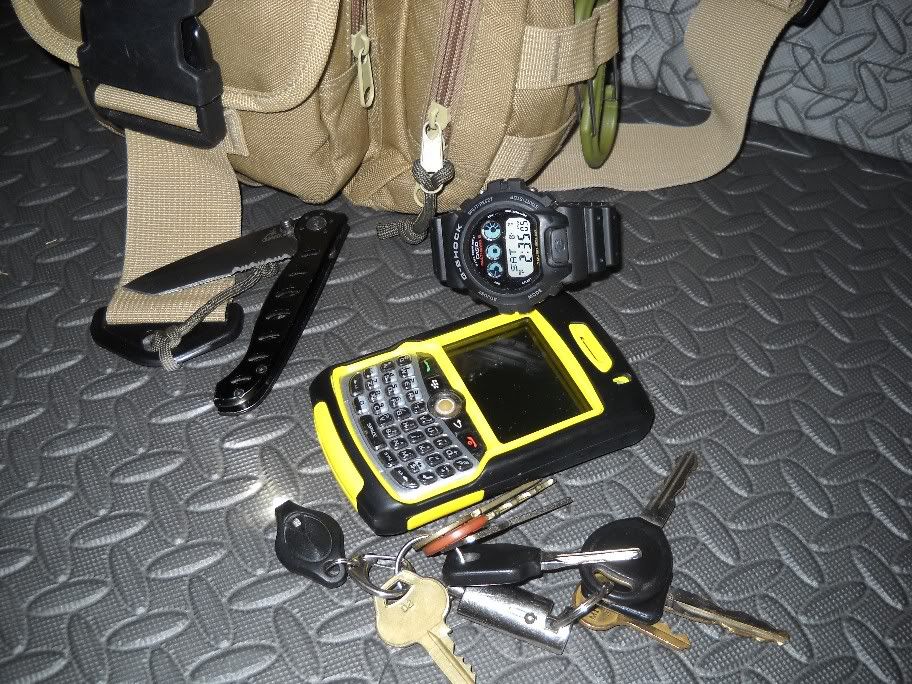 Well That's about it. Some times I'll pull the .22 and carry the .45, just depending on where I'm going. I could probably do better, but I'm sure I could do a lot worse as well.
Comments welcome... Now show us what you carry!