I was browsing through Food Lions canned food section and came across this canned roast beef and gravy by Hereford. It is stamped with a use by date of Jan 2012, is fully cooked, and cost around $4.50. I thought I'd give it a try and share with you guys.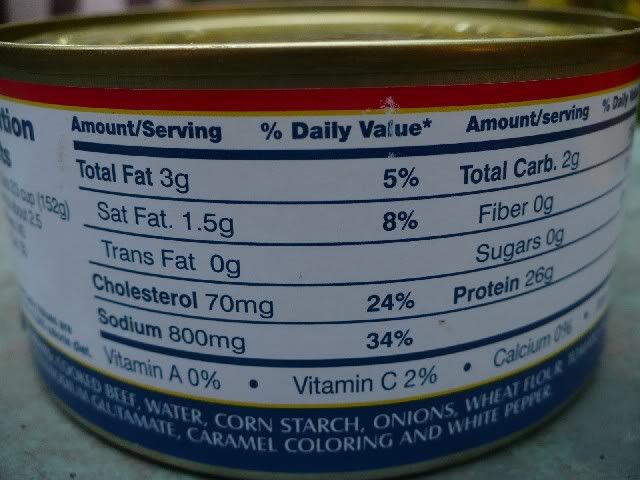 The smell and consistency right out of the can was very similar to Dinty Moores beef stew. Not bad... not really great either. So far so good.
In the pot.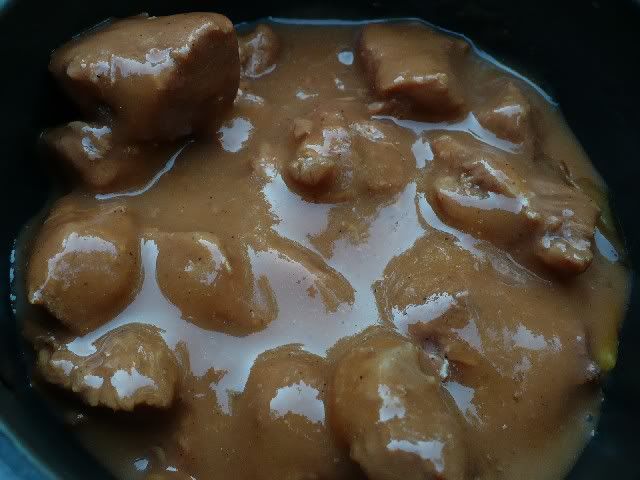 Taste was, again, very much like a typical canned beef stew. Some what bland, and not overly salty.
As for me and my preps, I could see having a few of these on hand to go over mashed potatos or rice. The flavor wasn't the greatest, but could be jazzed up with a little pepper and spices.
I'm always looking for cost effective variety in canned meats. I see the smaller portion size (12oz) as meaning less waste when feeding just a few people.
Just my opinion... I'm usually wrong.:cool: