So I was at Walmart a few months ago looking over the fine selection of canned meats when I found this little jewel on the top shelf. Canned Sausage stamped good until 2013! Awesome!!!..... So I thought.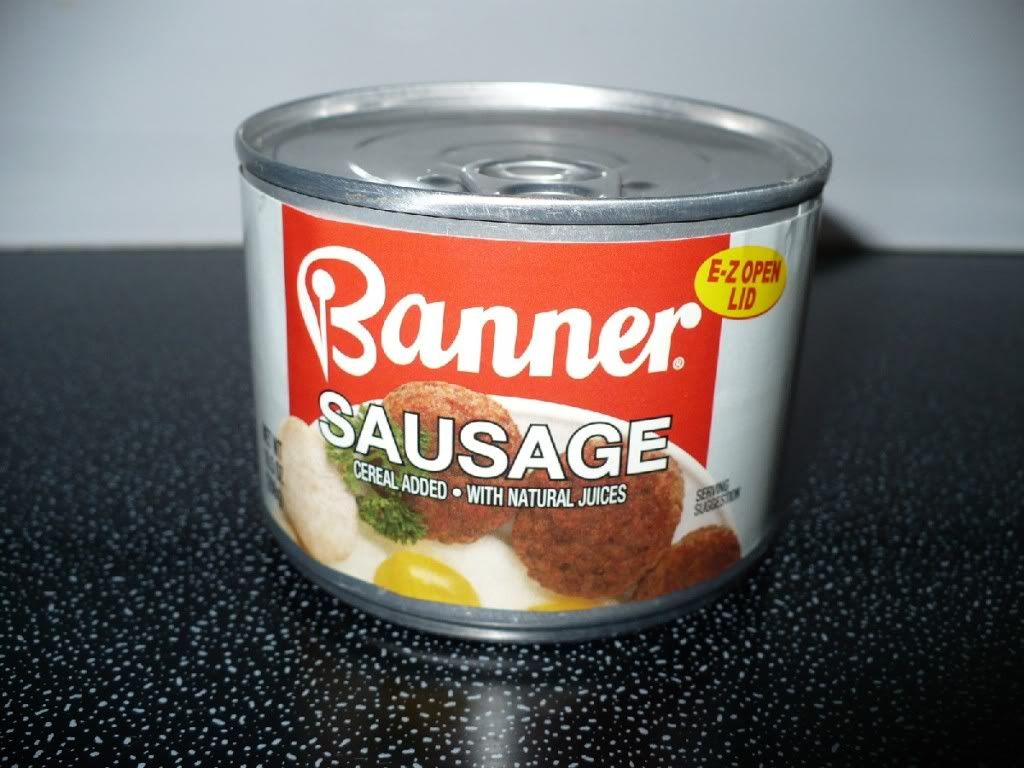 I have some canned turkey, canned hamburger, canned chicken and ham, I felt some sausage would be a welcome addition to my post-event breakfast menu. Besides... just looking at the label made my mouth water for some down home country sausage goodness. Unfortunately, the fantasy ended with the label.
Those with a weak stomach may want to turn to another thread now. You have been warned.....
The "nutritional info: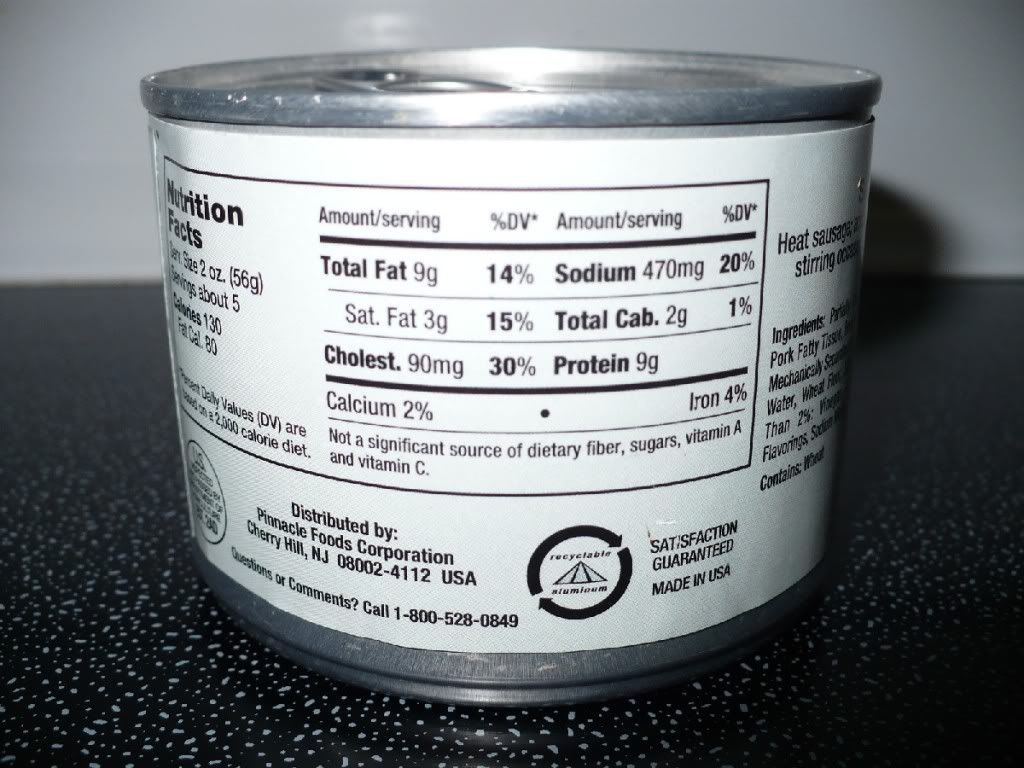 The contents upon opening: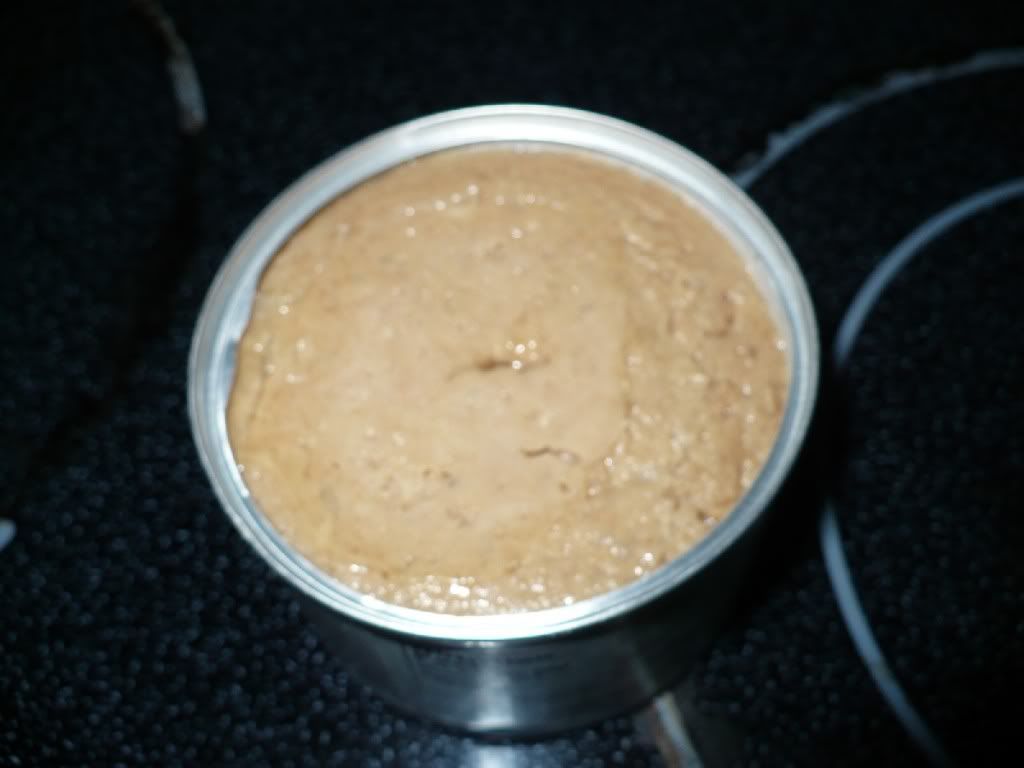 For those of you with cats, this may look familiar.
Contents on the plate:
I tried to make patties.... At this point I was thinking that a good browning in the skillet may yield the desired result found on the picture on label. Also note that this was about the same time my wife and daughter started to get very vocal about the odor coming from the kitchen: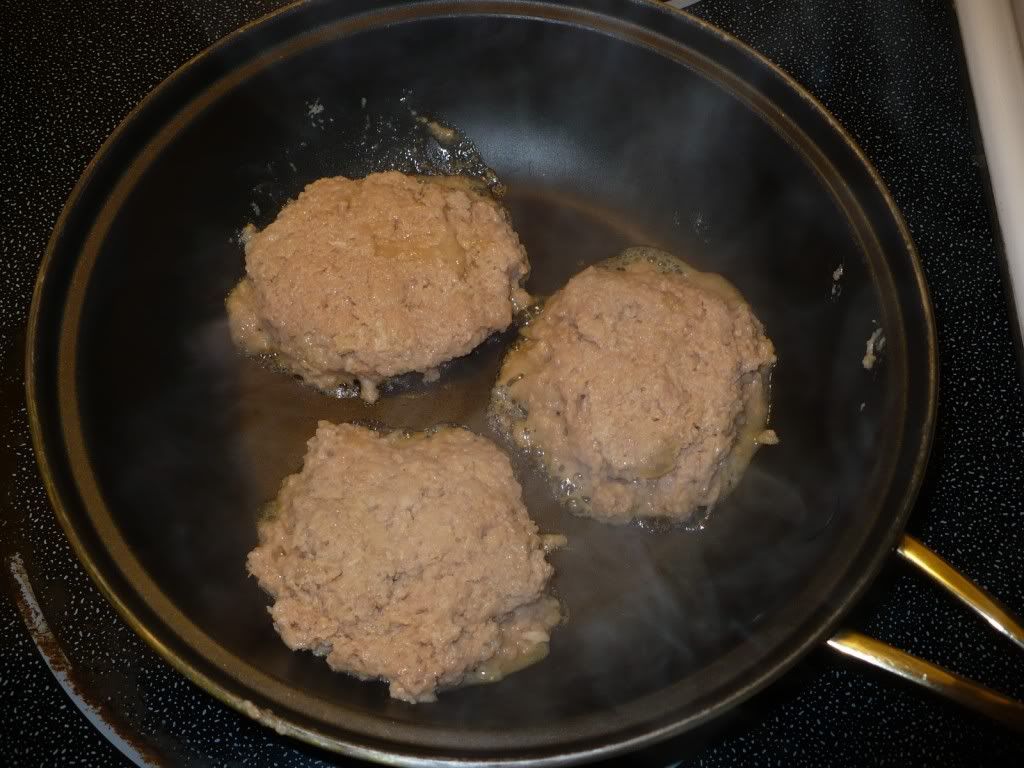 The structural rigidity of the patties was a total loss and oddly enough there would be no "browning" of this substance that was sold to me as "sausage". It simply would not brown unless burning and stuck to the skillet. The patties after the first attempt at flipping:
The taste (yes I did taste it, I have the stomach of an alley cat, though much larger) was not good. Very salty and similar to no sausage that I have ever eaten. Though I did survive with no ill side effects, I must say, for the good of yourself and any loved ones, please learn from my mistake and steer clear of the Banner Sausage.
Thankfully, I only purchased 5 cans of this evil nasty pate'.