Had around 80 lbs. of assorted pasta's to put up for long term storage,along w/ a bit more Jasmine white rice.
My wife and I ganged up on it,so it went much more smoother with an extra set of hands(other than a slight mishap with spagetti:eek:)
Box of 250 Sorbent Systems Mylar 1 gal. bags
Oxygen absorbers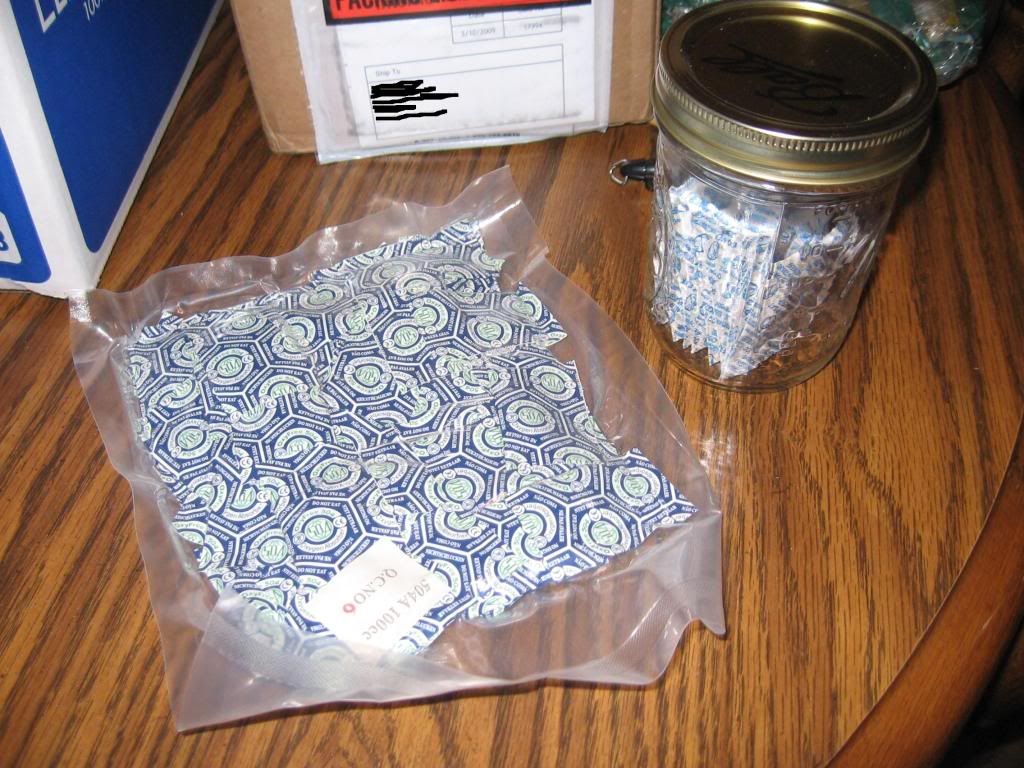 Place product and oxygen absorbers into bags
Push as much excess air out of the bag before sealing with common household iron.
Finished product(other than writing whats in it,amount,and date sealed)
Sometimes this happens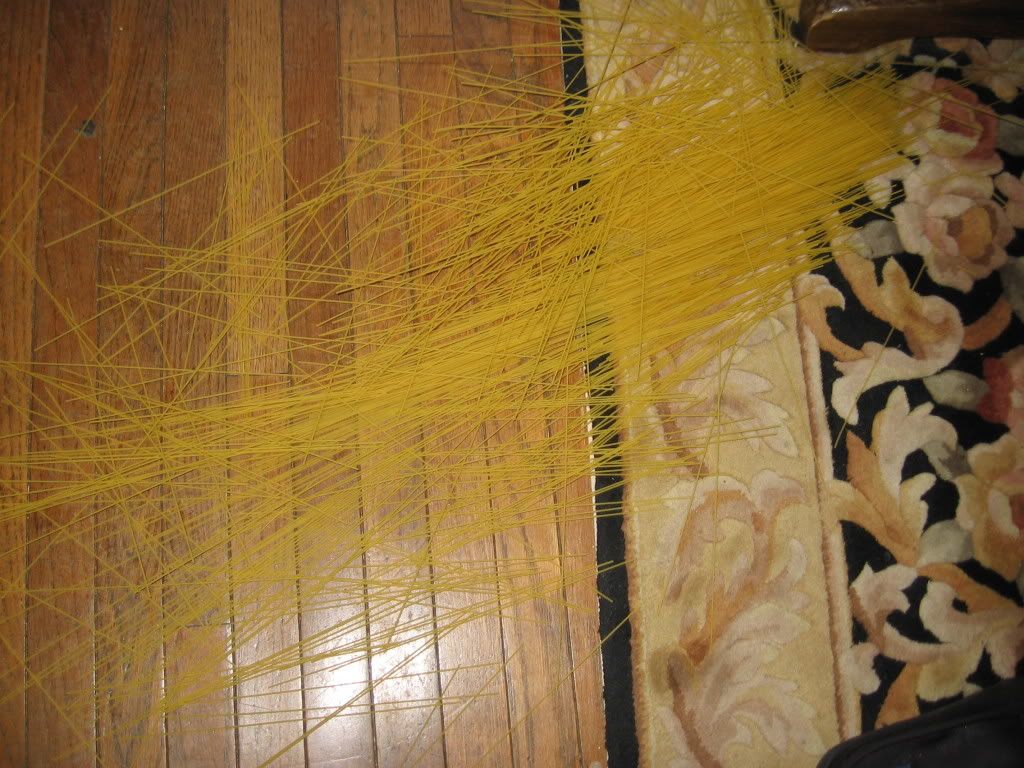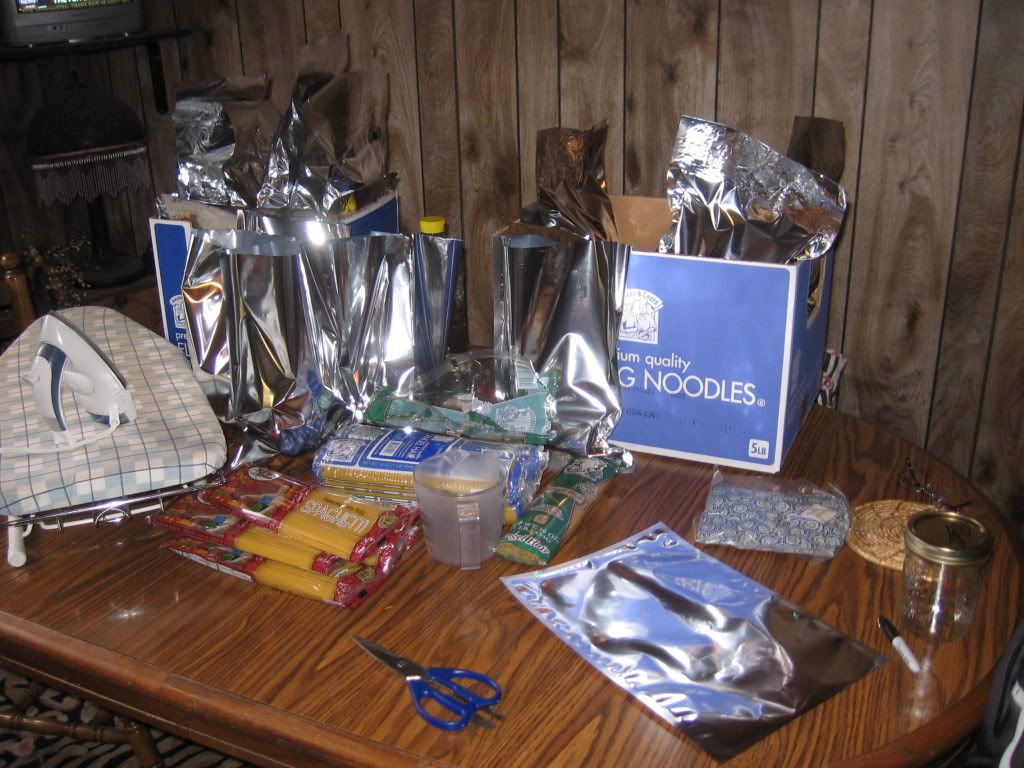 My biggest problem is We've outgrown the storeroom,too much preps and too much ammo(if there is such a thing as too much!!!)