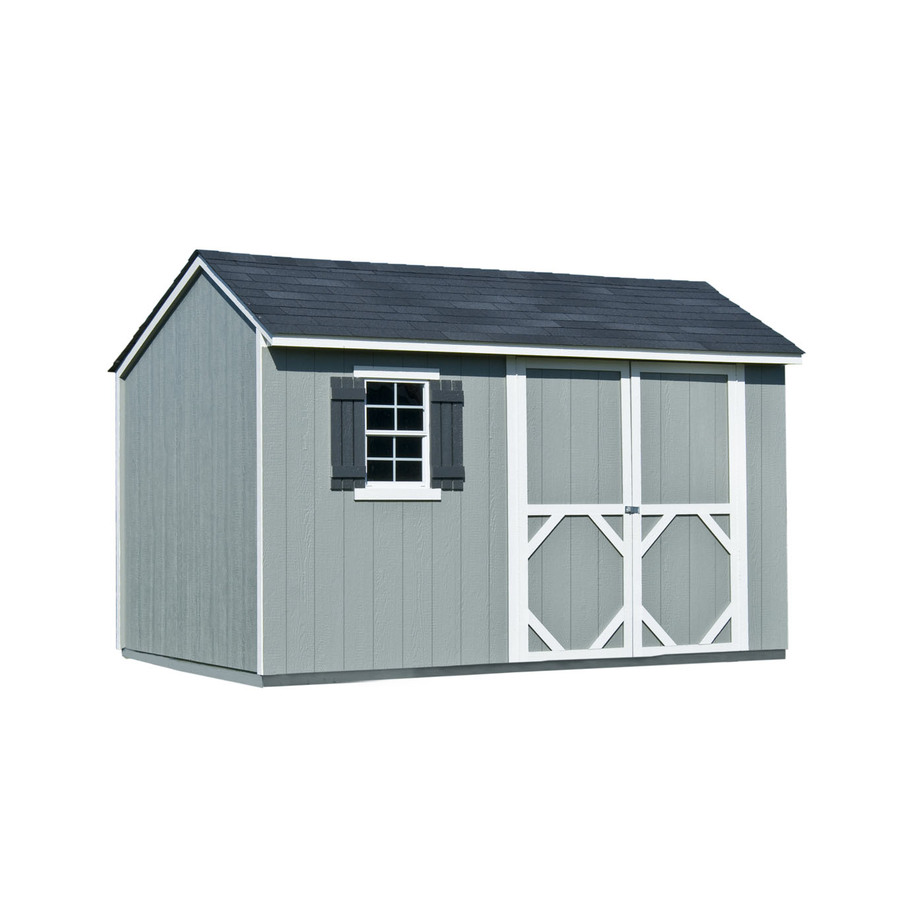 Sorry for punage:D 2 years ago I planned on having chickens at the homestead...the only chicken that has showed up has the frozen kind ;)
I wanted them mostly for the eggs, but if the crap hits the fan, I will will also want some meat birds.
I have been trying to find a housing option that would house up 20 laying hens and a rooster. Right now 6 hens is all I plan on getting till later on the summer.
Some of the options like the Omlet USA Egg cube are only imported from England once a year and it didn't have the capacity I wanted but was moveable.
Another by Horizon was pretty sweet but the cost was expensive... Very turn key though.
I felt like a cat with no claws sliding down a slope of ice... in other words I was going NOWHERE!!!
I decided to change that and tonight I purchased the building you see above as a DIY kit from Lowes. This is the blurb from Lowes:
Floor kit included
Deluxe workshop package includes: 8' long workbench, 16 sq. ft. of pegboard, and two 8' long shelves
Includes window with shutters
Everything is pre-cut, nothing to saw
Easy to assemble with hammer, screwdriver, tape measure and level
2 x 3 construction provides strength and economy
Pre-assembled 5'4" W x 6'H double simplify assembly
Treated, factory-primed engineered wood siding
Heavy-duty, rust-resistant swivel hasp - add a padlock to secure your building's contents
Continuous galvanized steel hinges resists door sagging
Treated floor joists, 24" on center with sturdy OSB decking
6' high side walls; 8' high peak
All nails, screws, hardware and simple, illustrated instructions are included
Paint and shingle to suit your decorative taste (paint and shingles sold separately)
10-year limited warranty
Of course it will be a Zombified (aka Zombie Modified) with a posts set in concrete as well as other upgrades.
This building will be easily turned into a nice Coop for the chicken with plenty of room for expansion if I need it.
So my fellow Xcolonists, this will be my project for the next little bit... and of course it wll make one heck of a picumentry.
I see a ton of blog entries as well as duplicates here :)
Stay tuned!