I asked hubby to set up a little section in the yard for me for my compost-pile-to-be. This is what he put together for me: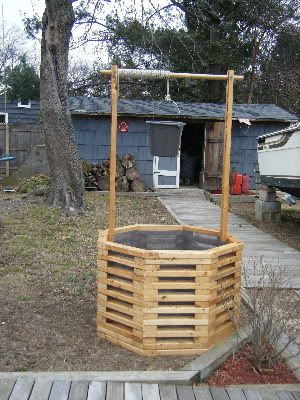 I must have the fanciest compost bin around! It's about 30" high, 30" around. I think I'm going to put it right in the middle of the garden (once we move fences and till the area), so it can not only be easier to toss composted soil into the garden, but it's a pretty focal point too.
Once we get the garden area set and the compost bin moved, I'll fill it with the leaves I still have blowing in my yard from last fall, seaweed, etc.