I
was familiar with the Fresnel lenses before last night's DDP. I even scavenged one out of an old rear projection tv exactly like the guy did last night, but I put the project aside because I didn't seem to get the heat that everyone promised.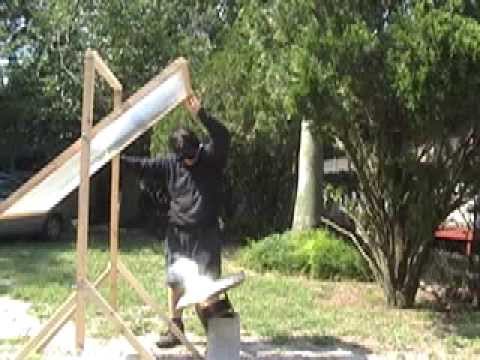 But I learned last night that I didn't give my lens a fair shot since I was holding it sort of folded or vertical. I saw last night how the guy built a frame, (easy carpentry honestly), and one statement he said was that without holding the lens horizontal and at the right distance it wouldn't generate the heat.
So as soon as I get a break in my schedule, (probably next week) I will frame it and test it. I will let yall know how it works.
I have a solar oven I built that only gets to about 200f So I had hoped to use this to increase the heat in it, obviously I can make it TOO hot, but if this works it should be good for aiming at a dutch oven and cooking with the sun. I will experiment and advise *With photos
******If this works, I will be happy to work with anyone who wants to try it too. This is the way to go for Florida. Consider this: Put a metal water trough under it and have hot baths, boil water, and cook using the sun