My wife and I both have a CCW permit. In Arizona the maximum range by law for self defense is 21 feet / 7 yards. With that in mind we shot from 1 yard, 3 yards, 5 yards & 7 yards. This was not just shooting at targets. It was combining speed and accuracy. I have a custom Colt Series '70 .45ACP for my primary CCW. My wife has a Colt Commander with an aluminum frame in 9mm made in 1951. I recently picked up a Springfield Armory Trophy Match in the event I decide to get back into competition shooting events. We spent four hours shooting. I shot about 500 rounds through both of my .45s and she shot over 300 rounds through her 9MM. We both view carrying a CCW like wearing a seat belt or having a fire extinguisher in the house. It is better to have it and not need it than the other way around. Thanks for looking.
Mrs. Stitch with her Colt Commander in 9MM.
Me with the Springfield Armory Trophy Match in the low ready position.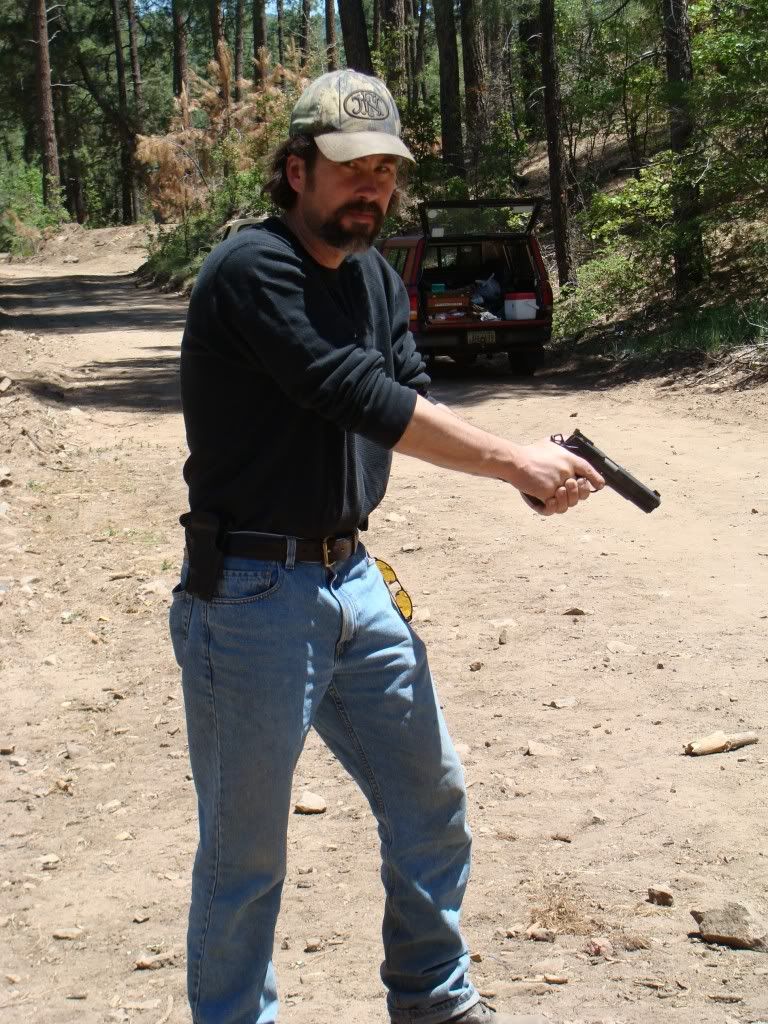 Shooting the Trophy Match with thumbs parallel.
24 rounds on target from the Trophy Match.
Shooting my custom Colt Series '70