This is a repost that got lost when the server was switched over:
I'm in agreement with MadScotsMan.... It's a Desert Eagle.
Sylord, we'll just have to agree to disagree on this one. The mag well, mag release, grips, and slide safety look to much like a Desert Eagle .50 to me.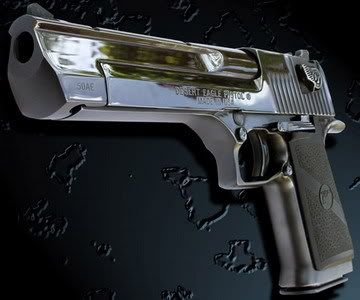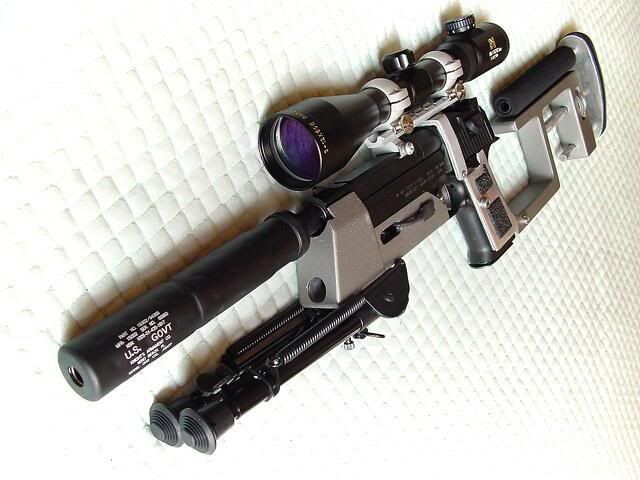 The bi-pod mount, and scope mount are also consistent with the somewhat unique slide operation of the Desert Eagle, though how the brass gets out from under the scope with out stove piping is a mystery to me.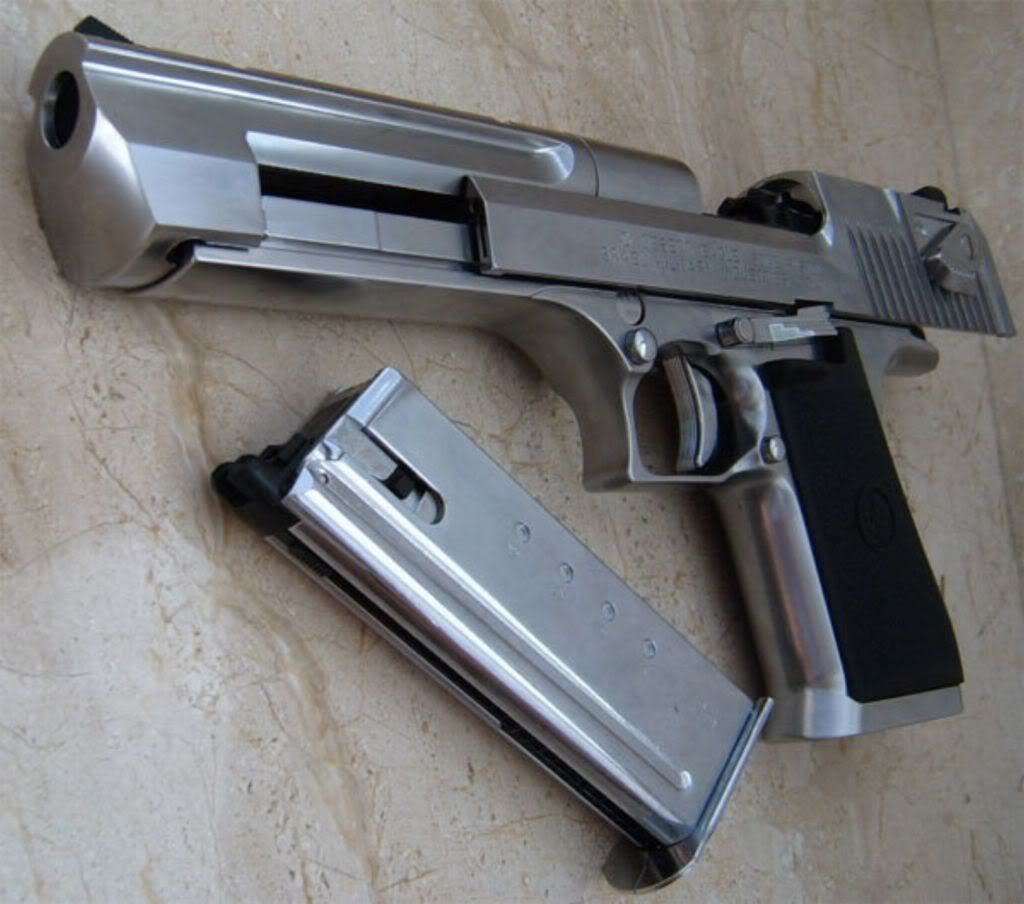 This may be just a prop gun, built from pieces and parts, and may not even fire live rounds. I don't see anything on gun or supressor that indicates that it's a .45. I don't know af any Beretta that has a frame that looks like that, but I could be wrong..... I'll hold tight to believing that this thing started life as a Desert Eagle.