Coat hangers by themselves can be used for a number of things. Add a tin can and it doubles the uses for a hanger. Add tin foil and ...well you get the idea.
Here are three things I just made while talking on the phone.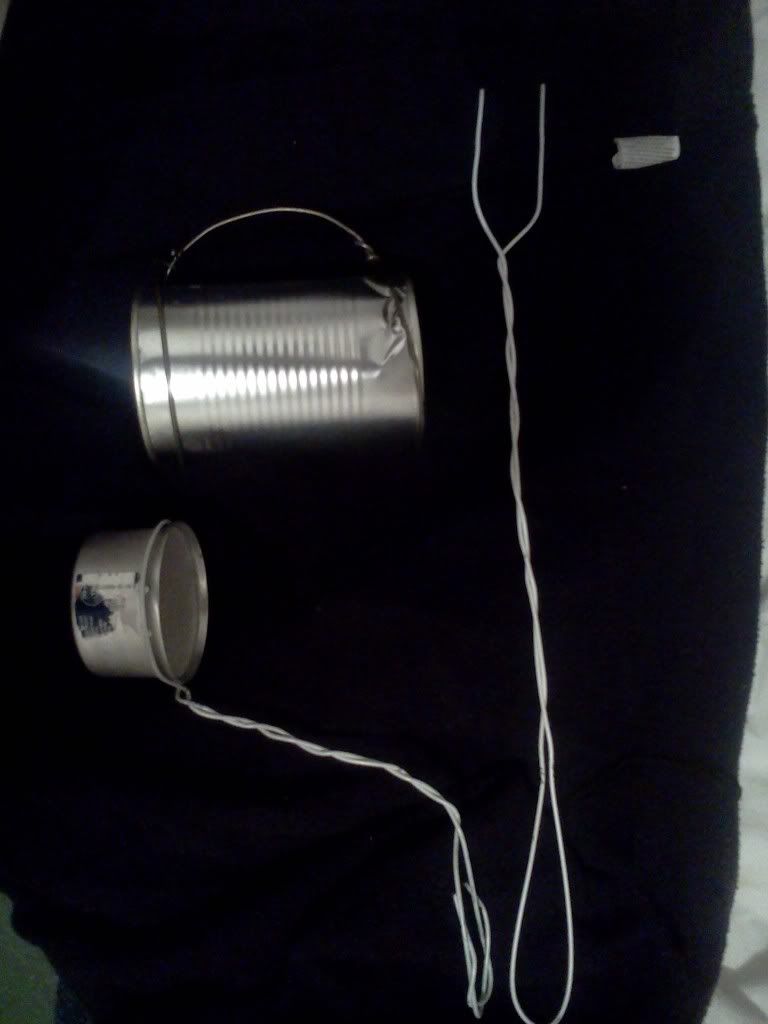 What are some uses you can think of, here are some more of mine.
Add tin foil to make a spatula.or to use as a top ring and handle for a tinfoil pot or pan.
A pot hanger.