Okay.... First the disclaimer. This thing is cheap and cheesey... just the way I like it. Remember, you get what you pay for, so don't expect stellar performance or longevity. This is something I just made for fun, and as it turned out, it works. The local Dollar Store was selling these little magnet operated door/window alarms, for ... you guessed it $1.00.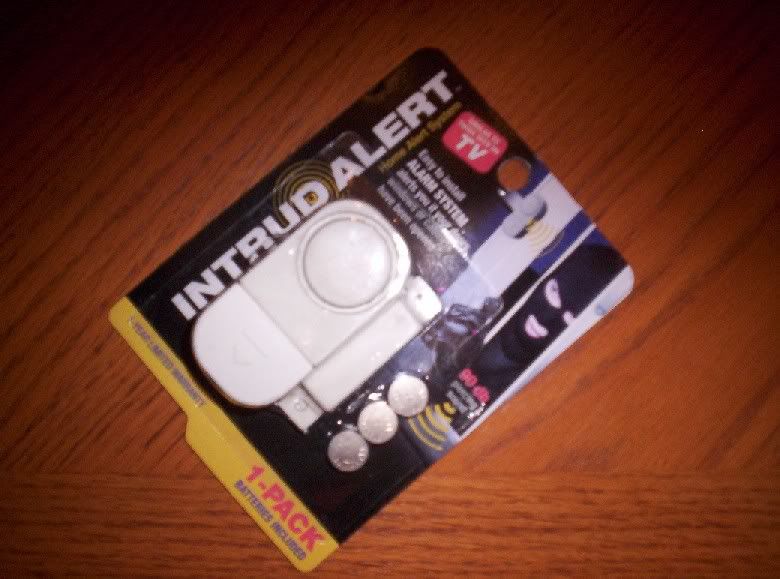 I bought a couple of these, because they are so simple to mount and use, run on batteries, and most importantly, they were cheap. There is a simple on/off switch on the left hand side of the alarms main body. Using the double sided foam tape, you would simply stick it beside a door or window jam. Stick the magnet side of the door or window so they line up and turn it on. When the magnetic connection is broken a pretty loud shreiking sound is heard throughout the house. These actually work very well for their intended purpose.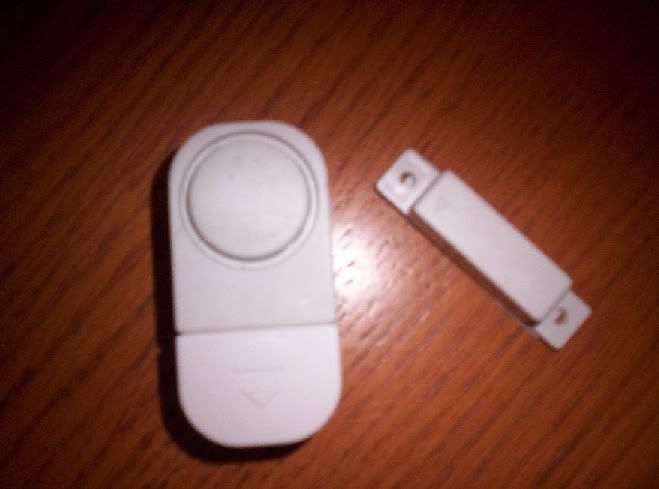 Here's how I turned one into a trip wire activated perimeter alarm.
I had some thin 1/8" plywood laying around. I cut into a rectangle an inch or so larger than the entire alarm assembly. Drilled four holes in each corner. This is the mounting plate.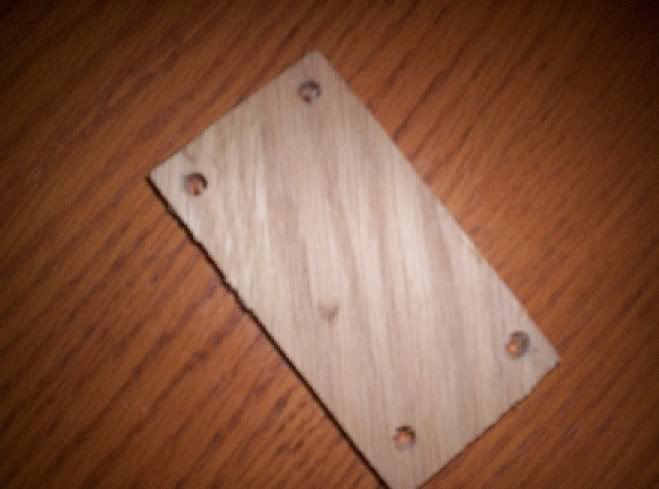 A little dab of liquid nails secures the alarms main body as well as a small strip of velcro (loop side) to the mounting plate. I used the double sided foam tape to hold two small velcro patches (hook side) to the magnet body. A light coat of camo krylon should aid in consealment.
A loop of safety wire was used to attach to the pre drilled magnet body. This is where I'll attach the actual trip wire.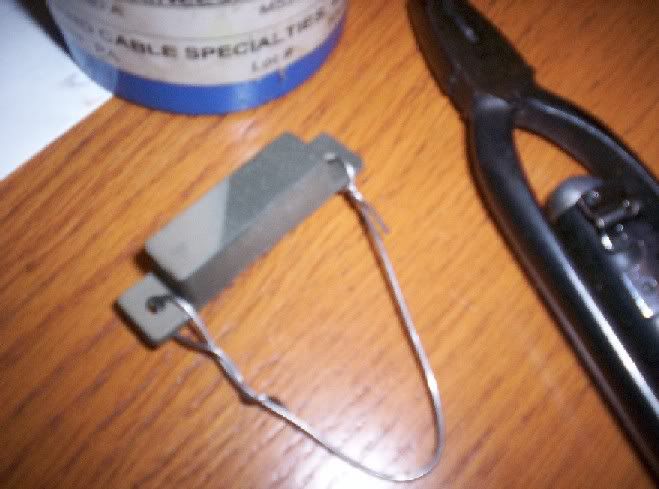 Thats it!
Total cost is probably $1.25 with paint, wire and wood.
Here's a shot of it mounted on a sapling about 8" above ground, not yet wired.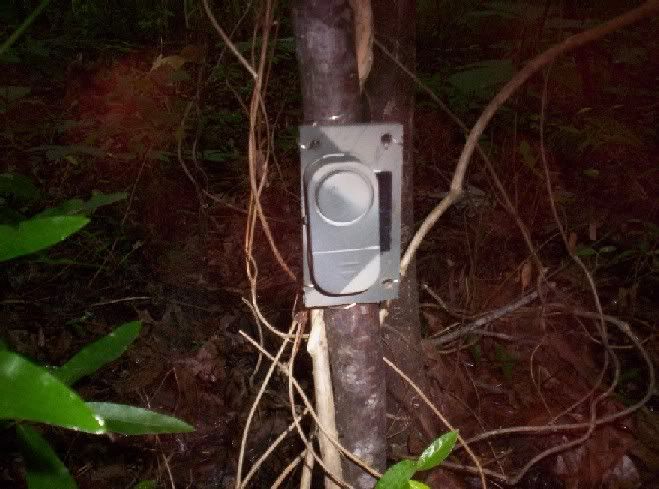 Here's the same mount, wired and armed.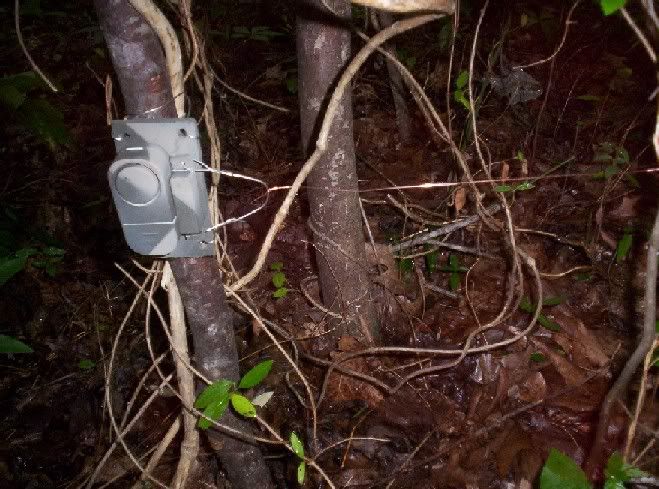 I would probably mount it a little higher if I was actually counting on it. Of course it would need to be weather proofed a little and concealed a lot more too. Obviously, this thing would be easily disarmed if found, but like I said before, you get what you pay for. It was fun to make and actually worked very well.