Thought this was too excellent to not post! This was borrowed/taken from AR15 written by Wolfcri
"[span style='font-weight: bold;']Originally Posted By Wolfcri:[/span]
I was repacking my BOB (and repacking, and repacking) and I decided to rotate out the grunt roll so I thought I would post a little how-to.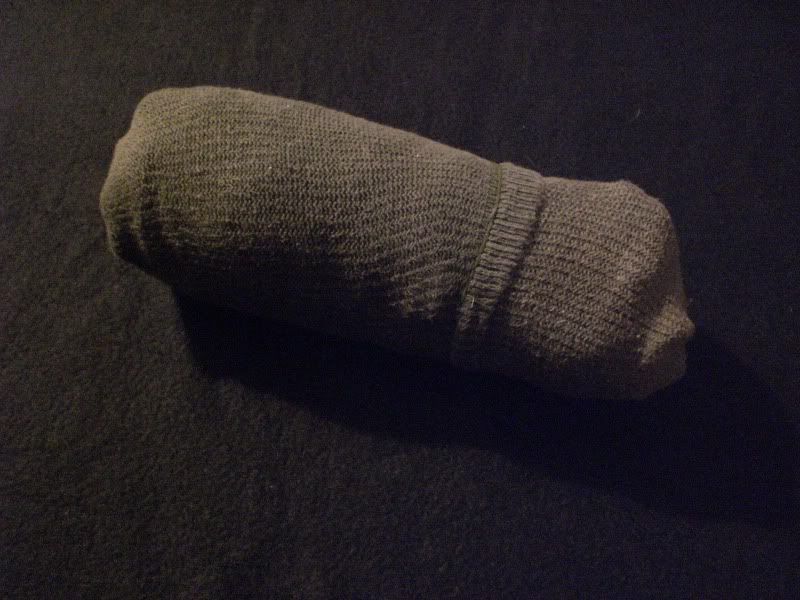 I know a million and a half of you guys are already familiar with this packing technique but I never saw it posted so... here it is. Hopefully somebody who has never seen it will like it.
A grunt roll is a way to pack your socks and skivvies (underwear) in a tight, neat, little bundle, all rolled up. It takes up very little space and I like that it is modular so it keeps everything together, easy to grab for when you get an opportunity to "$hit, shower and shave."
I am sure many of you have wanted to see my skivvies for some time now,
so here they are.
You fold your skivvy shirt in half vertically and fold the sleeves over. Then fold your skivvy shorts in half the same way. Lay them on top. Then put your socks horizontally across the center going out in opposite directions. They should be toes in. If they are really long, fold the bottom over as shown. You only want about as much sock hanging over as the width of the t-shirt.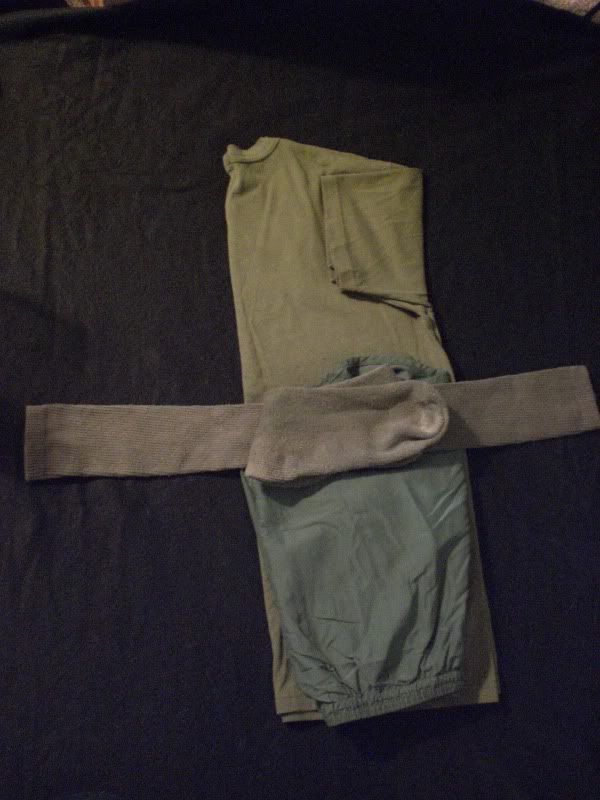 Then you fold all that in half horizontally.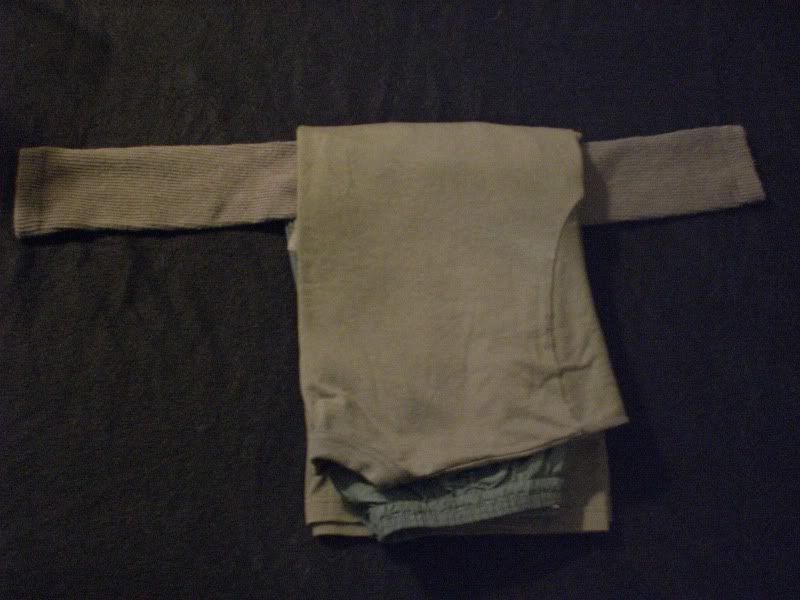 Now roll the shorts and shirt up from the bottom to the fold you just made.
Now, stretch the tube of one sock over the outside of that whole mess just like you would if you were folding your socks.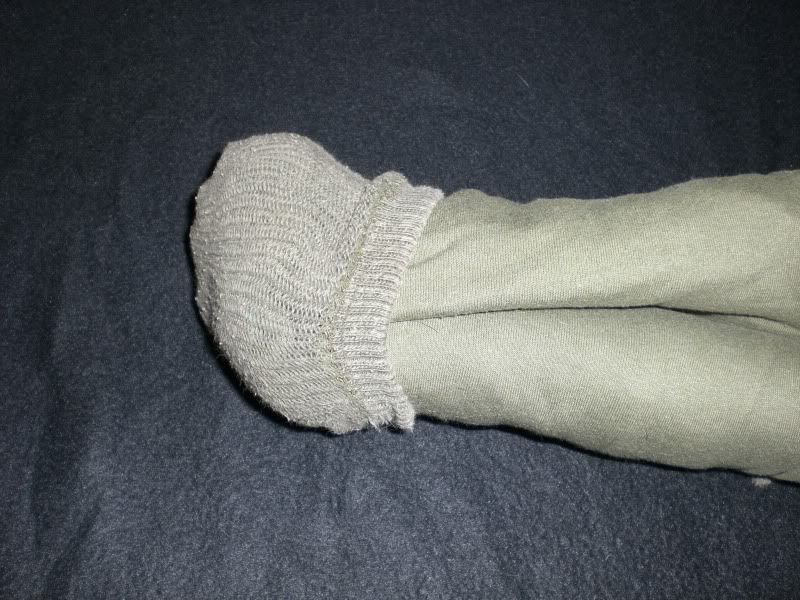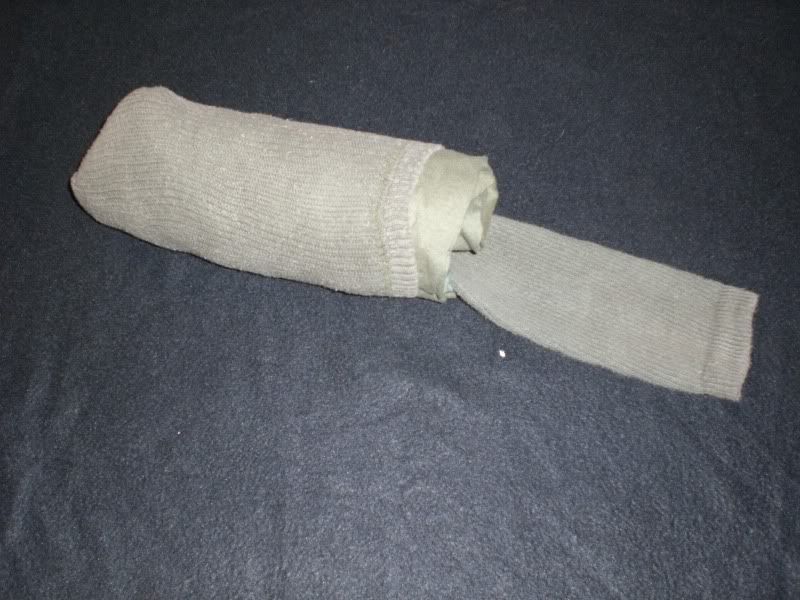 Repeat with the other sock and Voala! Grunt roll.
This will only work if you are packing similar items to mine."